.
So, I am finally opening this up as a general post after initially PMing only a few people about this since it is actually turning out to be a (hopefully) informative post. So, can everyone please copy over your posts from the PM in the same order so we can preserve the message flow as it is? Thanks a lot!
.
.
I finally got the Bolens 850 going again [2 weeks ago] Friday (yeah!!) and used it last weekend to mow someone's lawn with the Trac-Vac (athough getting around with all of that without a trailer was a PITA!). However, I seemed to be having some troubles with this setup. The guy complained a bit after I was done mowing the lawn that there were "trenches" or lines in the lawn like the tractor was mowing unevenly. Now, I had it on the second highest setting (one notch down from all the way up) to mow it as it was pretty long and there were a lot of leaves already. I figured if I mowed it much lower the tractor would have really bogged down badly. As it was, I had to dump the Trac-Vac TWO times while mowing as it got filled up with grass clippings and leaves! I was really surprised at how quickly it filled up, especially for how big it is!
However, I guess my real question here is what can I do to help balance out my deck when using the Trac-Vac? Is the chute causing my deck to mow crooked if there is too much weight on the one side? Could it have just looked like it was mowed weird because the grass was so long and the deck isn't crooked at all? I was mowing pretty slow too since the grass was so long. I had the engine at max throttle (obviously) and mowed in 1st gear high range. Hauling around the Trac-Vac did add some extra work to the engine, so I can't mow as quickly with it as I can with just the tractor by itself either. (I usually try to mow in 2nd gear high range if I can to get it done faster.) The Trac-Vac did do a nice job of picking everything up though and except for the lines in the lawn, it looked really nice. I did have problems with the chute clogging up with grass where it was really long (and still a bit wet), so I had to take some time to take the hose all apart and pull out all of the grass clippings that were clogging it up.
But, like I said, I need to try and find out if my deck is indeed mowing crooked with the Trac-Vac and if so how to fix it. I don't always mow with the Trac-Vac though, so I don't want to have to keep re-adjusting the deck each time I use the Trac-Vac and changing it back when I don't use it. I know I don't have any wheels on my deck, so IDK if that would help if I had a deck with wheels on it or not. Bruce, I know you checked out my tractor when I was down in Jersey to pick up the Trac-Vac and you thought the deck hangers were messed up somehow and could stand to be re-adjusted? I did notice that the linkage that connects to the height adjustment lever looks bent a bit, so not sure how that would affect anything. I can try to take some pics of how everything looks if that would help in assessing the problem.
I'd really appreciate any help you guys could offer me on this. OldBuzzard, I know you have an E-Z Vac setup, so I thought I'd see if you had any issues with yours when you first got it. Maybe it was all fine though if you bought your tractor with the vac setup so someone else already worked out all the bugs in it?
(Also, I took some pictures of my setup as well as some Before and After pictures of the yard I was mowing to give you an idea of what I'm working with:)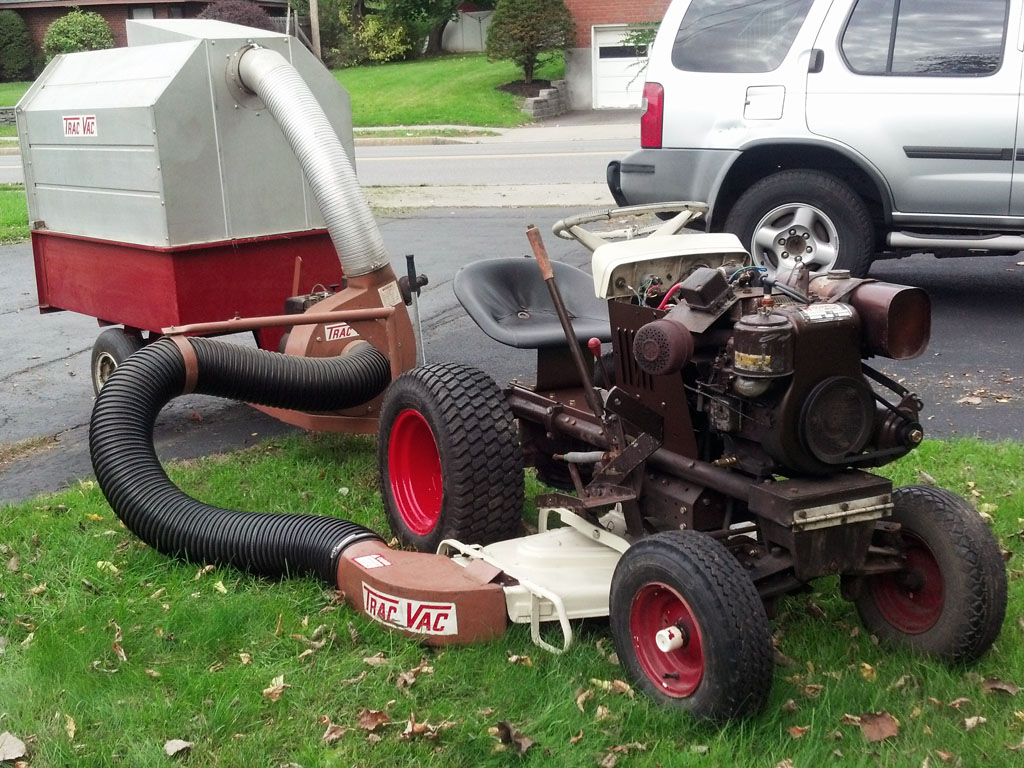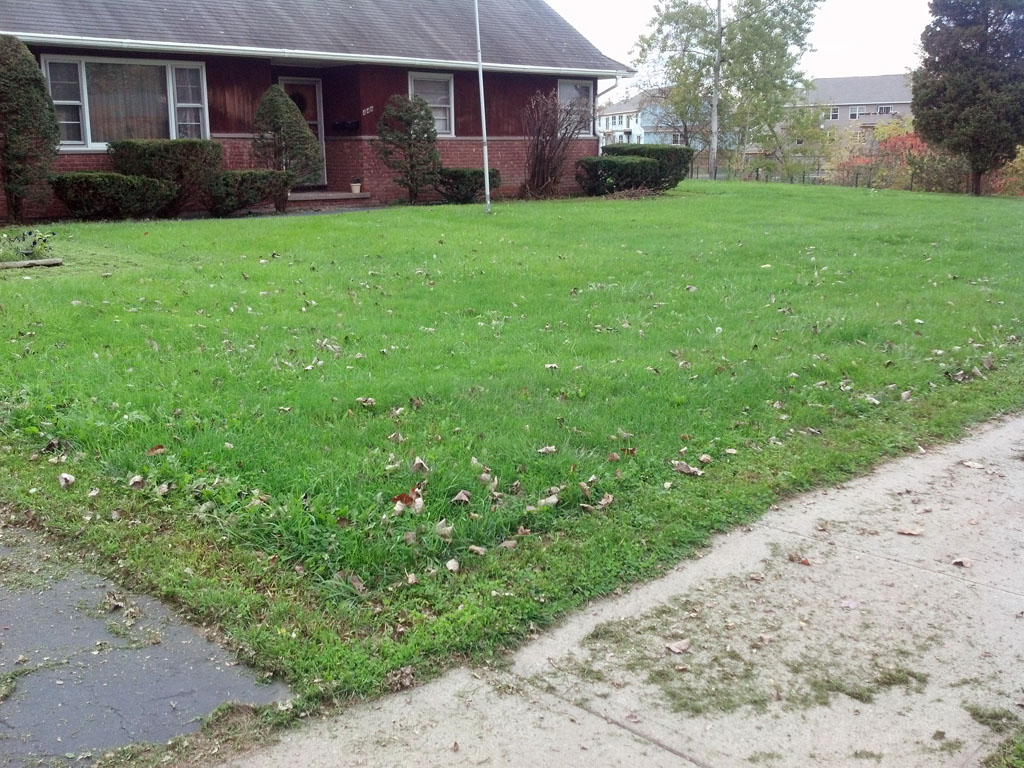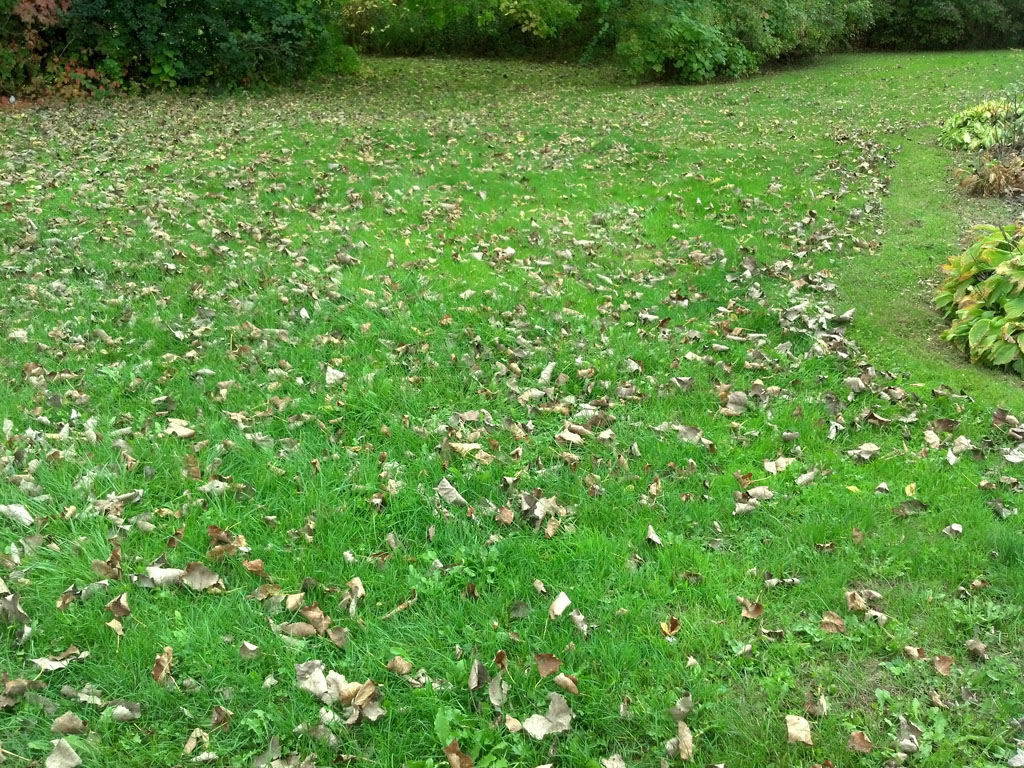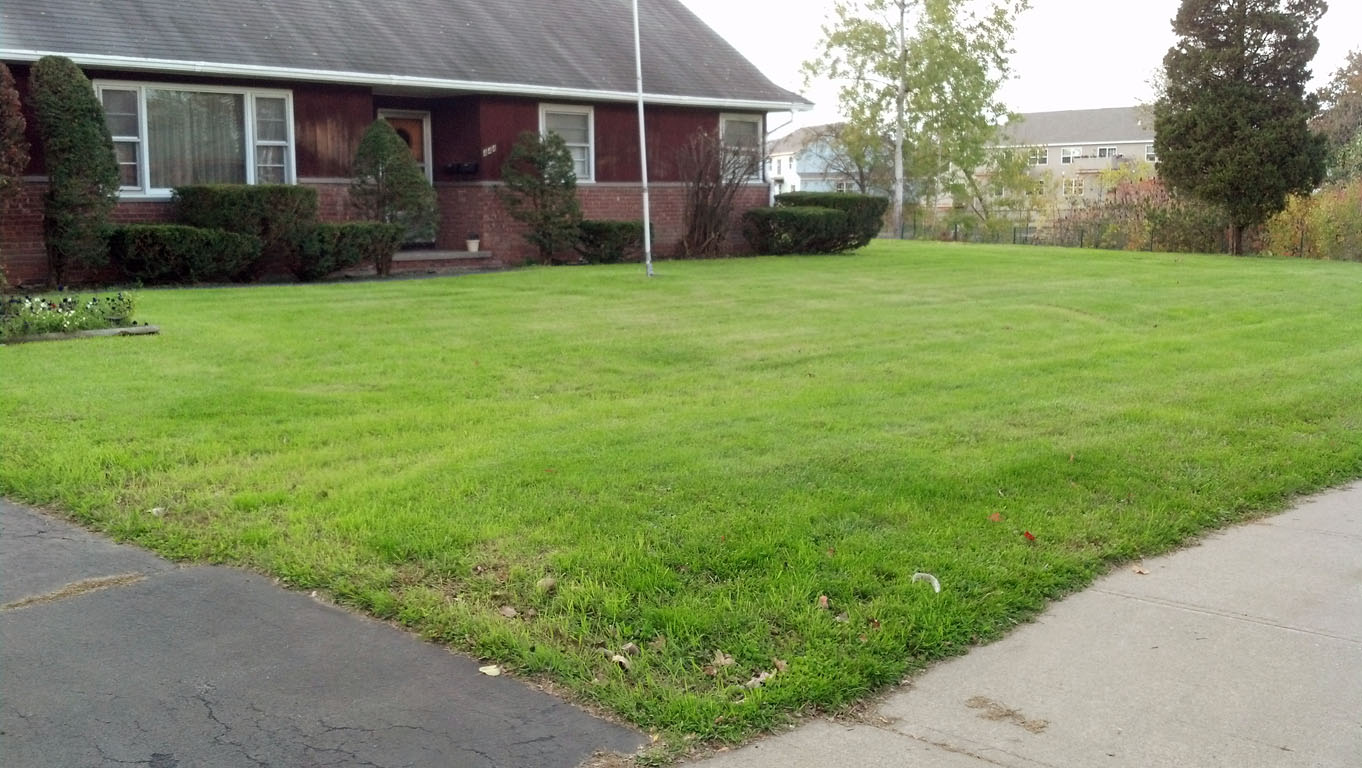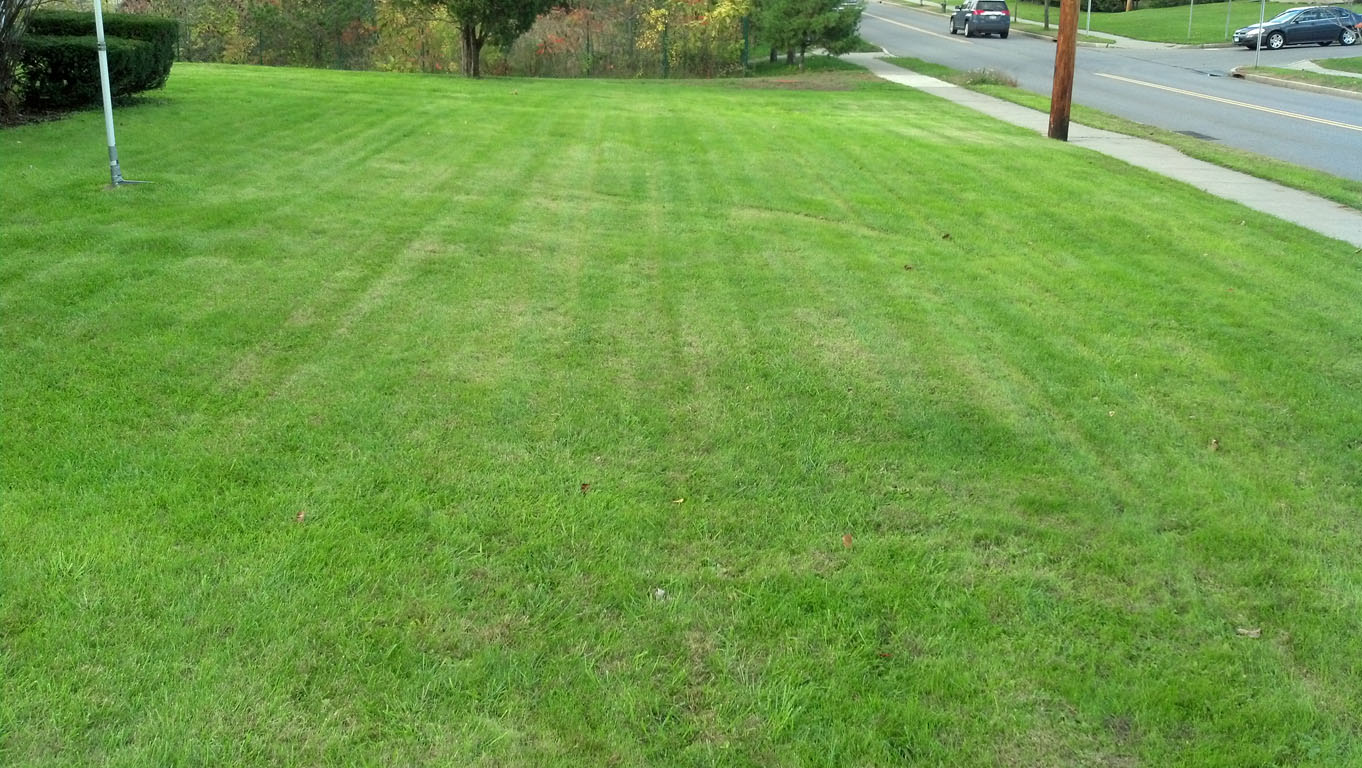 Edited by MailmAn, October 15, 2012 - 09:25 AM.