Whew long day. Started off burning the pampass grass then burned about 1/4 acre of the field where it was grown up so bad ( unfortunately it was a bit to damp to burn well so I stopped there) then lit up the massive brush pile that has collected while it has been raining too much to burn it all summer long. Then moved my big vice from the disintegrating work bench down the hill to the nice big bench I just bought. Moved a ton of stuff into the building we moved up the hill yesterday. Now I am almost ready to do some work. Will be nice to have all my tools where i can get to them easily.
When we had the buildings down the hill we couldn't get near them when it rained. (put them down there they year we had a drought the first year i lived here) So now I can get some stuff done. I just need to build a large carport and we are in business. Anyone wanna donate to the building fund LOL>
Moved the camper to block the nosy neighbors view.
Vice is under the tarp.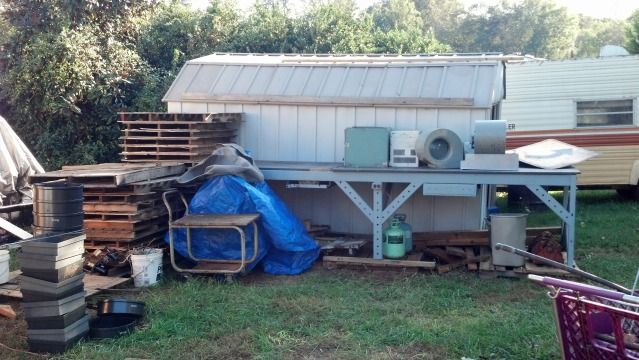 Buncha stuff organized in the tool building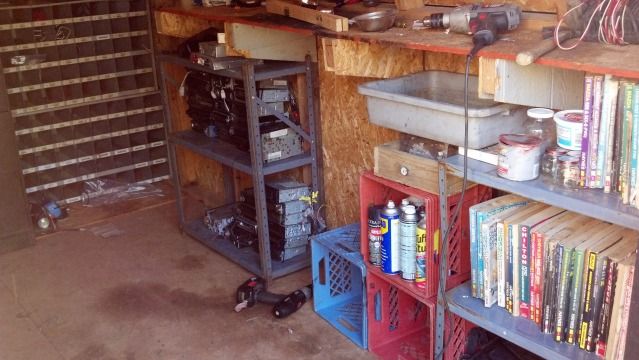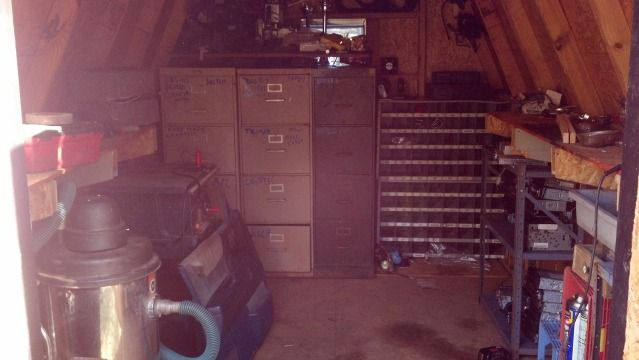 And inside the workshop (where the DragonFly awaits a governor spring)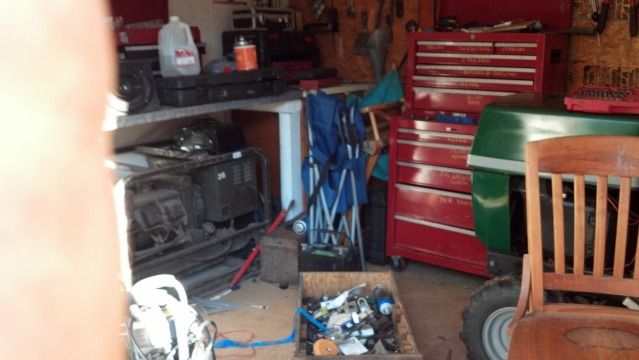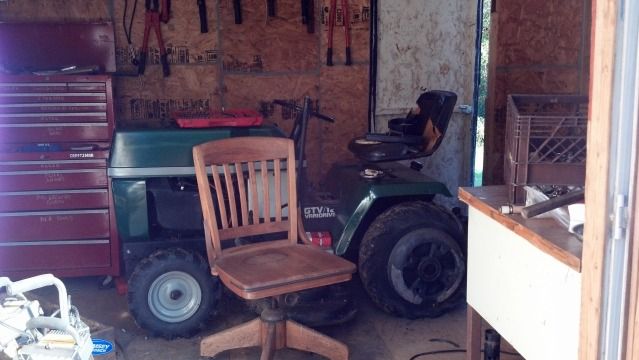 Still have a bit of cleaning and organizing to do but it is nice to have it all in one spot and not have to trudge up and down the hill.
And I picked up a little pVssy too. Needs a name open to suggestions.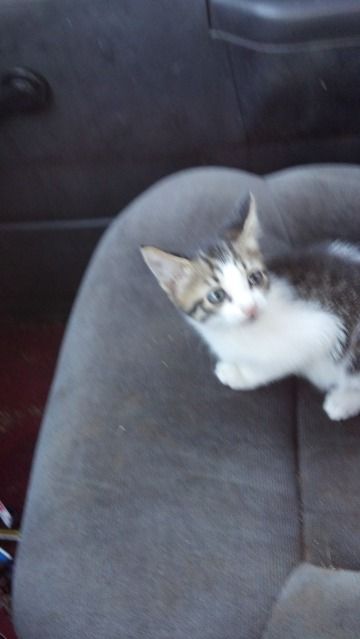 And a gratuitous baby pic - he was helping with feeding time