-SOLD-
I started a thread about this when I joined to see if anybody had any information on it. The best we could come up with was that it was an M series tractor but we could not figure out an exact model number. We estimated that it was from the late 40s or early 50s.
Since we could not figure out an exact model, and they are rare figuring out a price for it is tricky; if I can get my money out of it I will be more then happy with that. I have $400 into it right now. It has new front tires, and new front wheel bearings. The Briggs model 23FB engine has a carburetor adjustment problem, and does not run for more then a few seconds.
I really should not be, but possibly open to trades.
I will leave this here until the end of the month or so then list it on eBay.
Feel free to ask me any questions.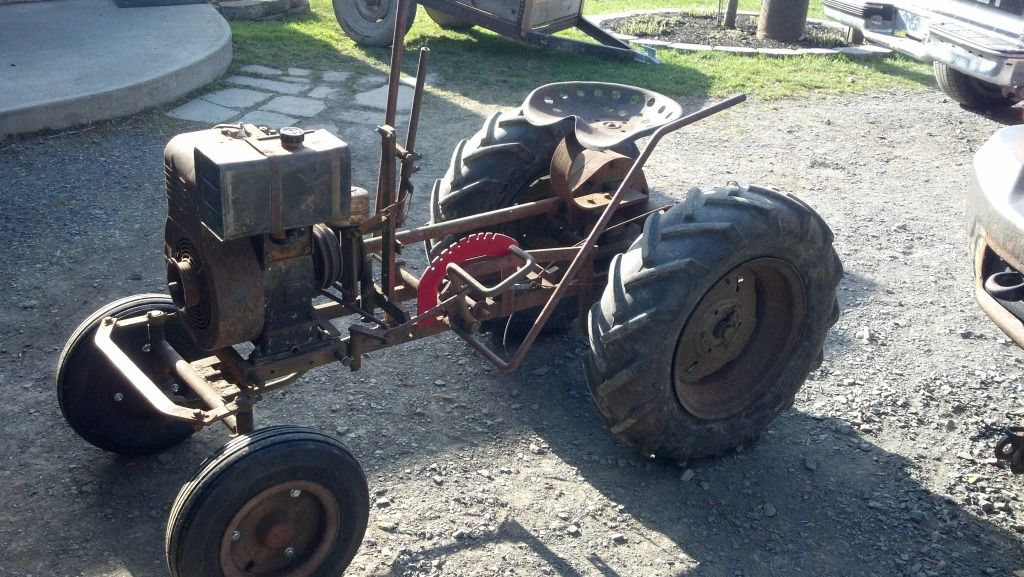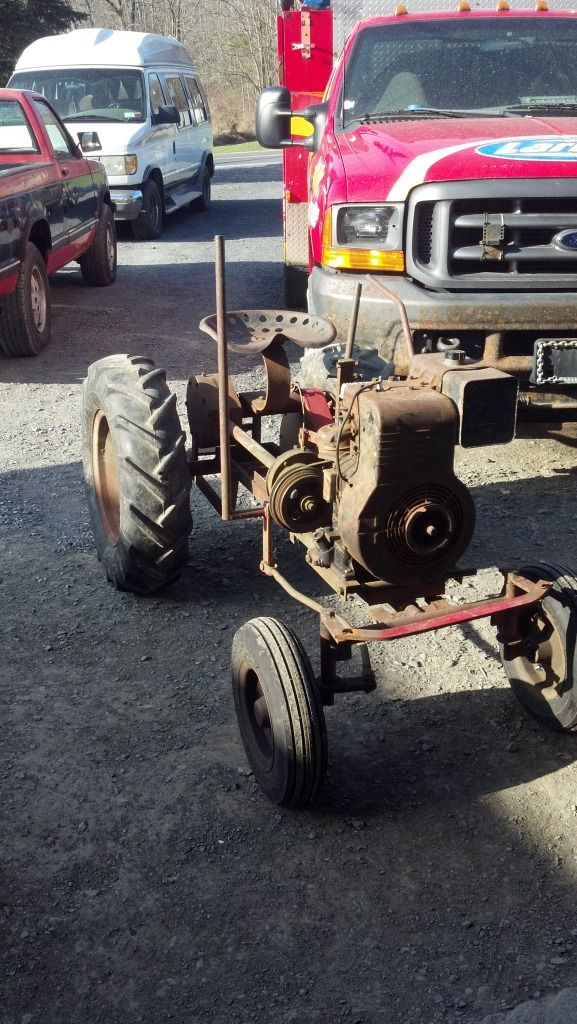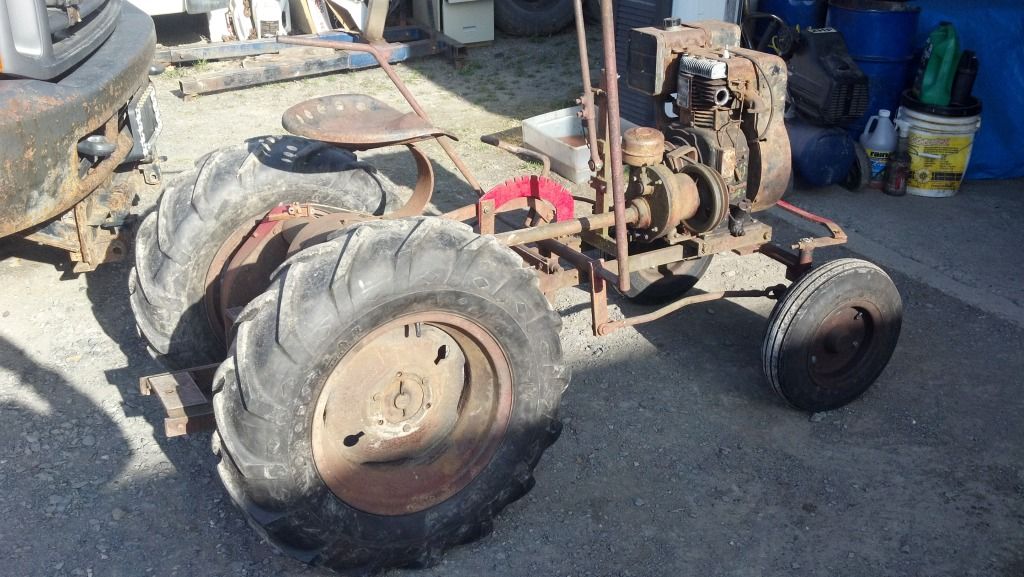 Edited by Ryan313, October 24, 2012 - 03:43 PM.