Well she is back together and running perfect (knock on wood) so I thought I would show the last two picks I took of the little beast. I'm going to leave the mowing deck as is and bring it into the wood shop this winter, for a proper restoration. No sense in scratching new paint on a dirty fall clean up.
Here she is:
And a shot under the hood: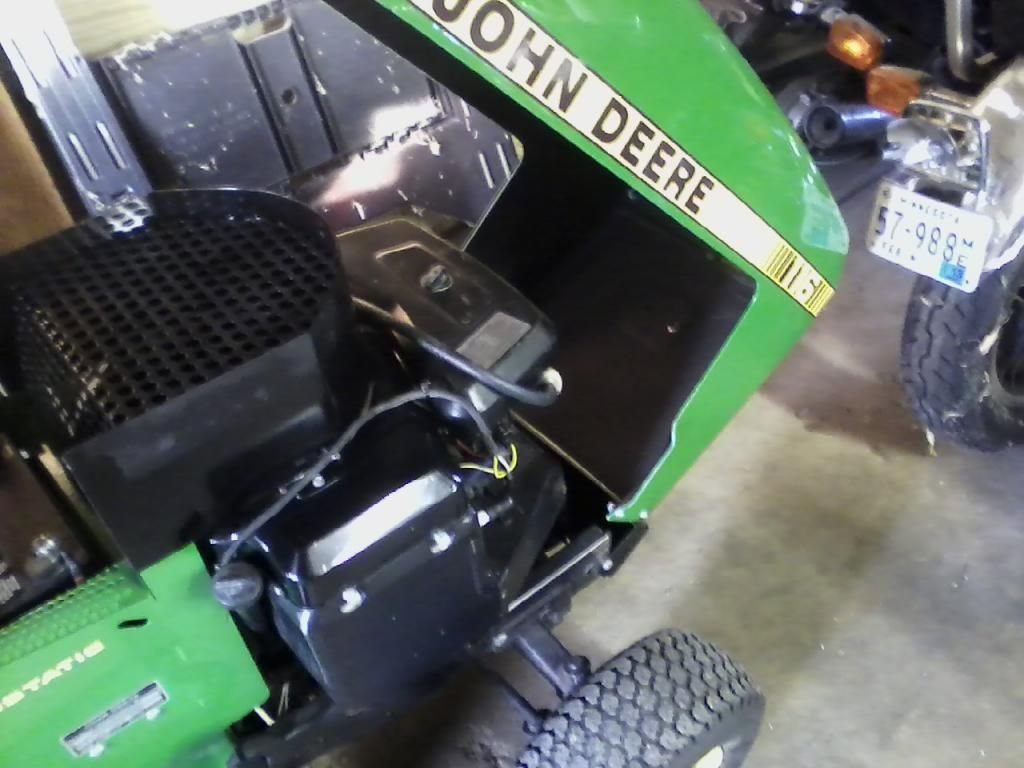 Before anyone condems me for the cracked seat, there is a reason (two actually). I have twin 8-year old daughters (I'm an older than average dad) and with the new seat being another 1 1/2 - 2" higher and mounting slightly further back, it will be easier for them to reach the brake pedal, with the old one in place. When they are older, the new seat will go on.
Edited by dave8338, October 30, 2012 - 02:49 PM.