Many of you know, my neighbor Tesie passed away in mid August. She had a 1964 power king and a few weeks ago her niece's husband told me I could have it; when they had the estate sale I was going to buy it from them anyway. I told him I did not have a place for it now and asked if it could stay in the barn for now. He said that was fine until they started to clean it out.
Today I was mowing and he showed up and cleaning in one of the houses. I stopped and talked to him and asked if we could take the tractor out of the barn, he wants to move onto that soon. So we took the tractor out and the other things that went with it as well.
In the last year or so, I have done a lot of work to it for Tesie. It has a new starter/generator, new choke cable, new throttle cable, cleaned up and painted the front wheels, all new drive belts for the mower deck, all new fluids, new gas line and filter and I remade the engagement lever for the mower deck.
Here it is after Frank and I got it out of the barn.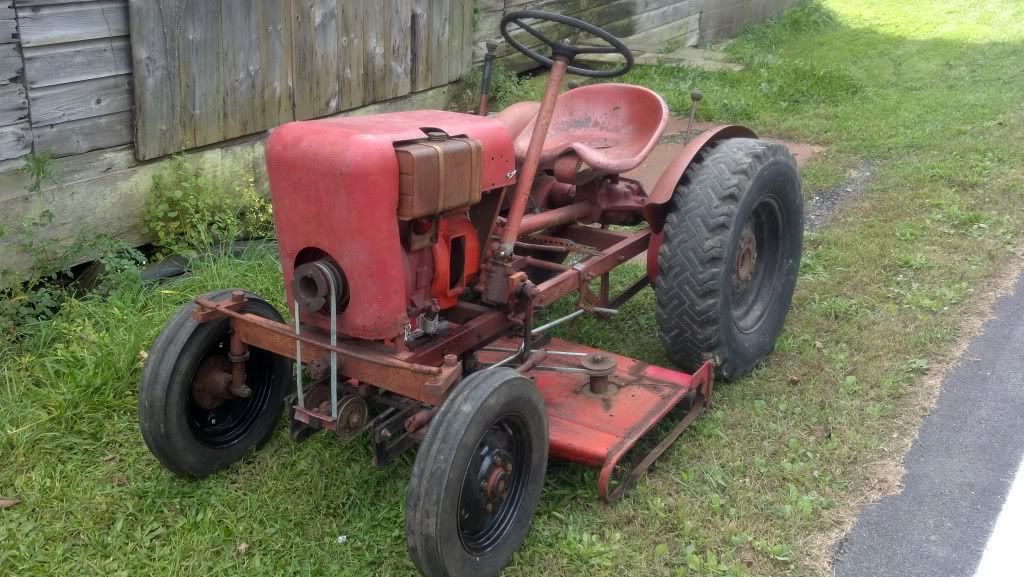 You can see I used the '75 to pull it home. It does run but being there is a mouse nest in the engine I did not want to start it until I get that out.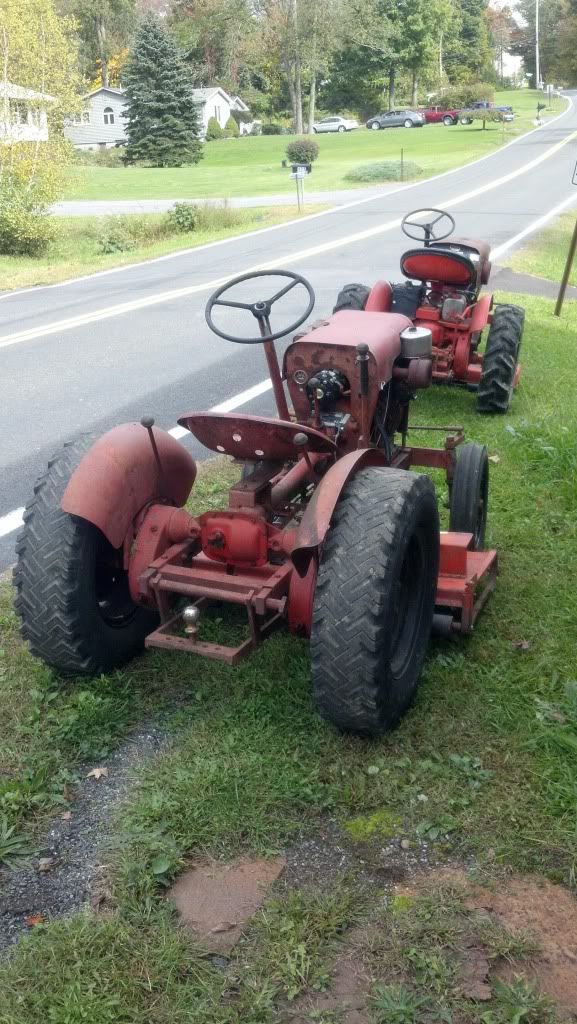 This is the original mower deck. Not much is left, it sat outside for a long time and is rotted, parts are already taken off and patches have been cut out.
It also has a snow plow; it got used some but not a whole lot. It was last used in the 80s and sat in the barn since. The plow is is good over all shape. It has two bends on the bottom that can be straightened and it needs a new edge. I plan to use it this winter on the '71.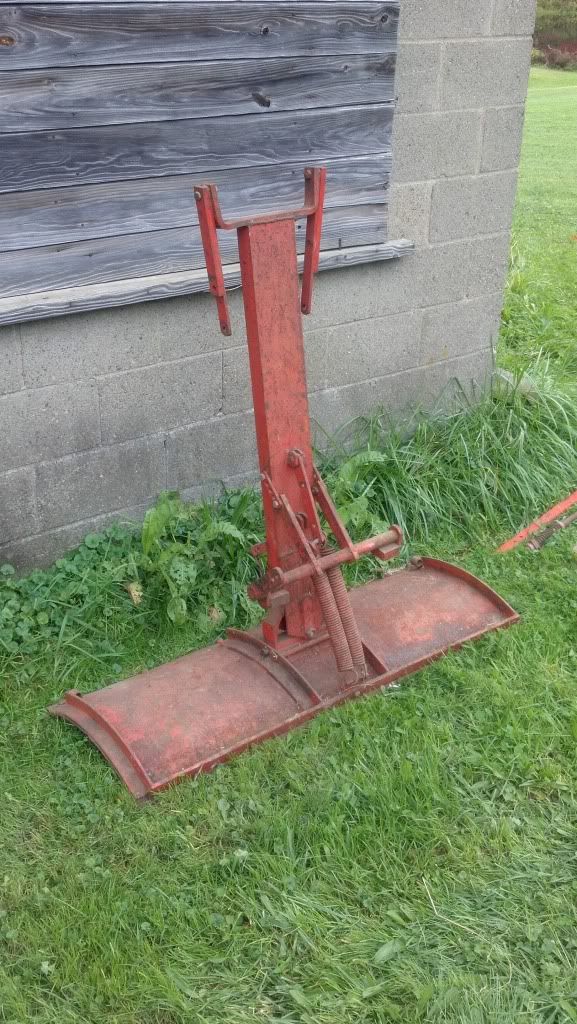 I also got 2 lift linkages and 3 out of 4 of the side covers for the mower decks. I hope the other one turns up as the barn gets cleaned out.
The original engine blew some time in the 80s (I think). The original engine is sitting on a work bench in the barn and Frank told me I could take it when we start to clean out the barn more. The engine has the covers off (I know where they are) and the head is off. I don't know what the problem is but it might be a rebuild. I doubt it though, Tesie's Husband loved to rebuild engines. He could have the worst piece of equipment that barely worked and should be put out of service. But because of his obsession with rebuilding engines, it would be rebuilt. So, I think if that engine was rebuild-able it would have been. I will have to check it out.