Good day all,
I was directed here by a listmember at yesterdays tractors. Here is my post from there...
Good day all,
Well, I saw an ad on craiglist for an old lawn tractor and it looked like a mini version of my massey, so I traded an old spanish shotgun for it. It is a Herc-X made by R. Herschel Mfg. corp. Is this a rebadged other manufacture (like gravely or other). It has a Kohler engine and a pull cord start. It is current stuck in either 1 or 2. Havent decided how to go about freeing that up. Was bought in Ohio from the garage of the original owner (so I am owner #3). Anyway, any help finding a deck or any other implements for this cool little bugger are appreciated!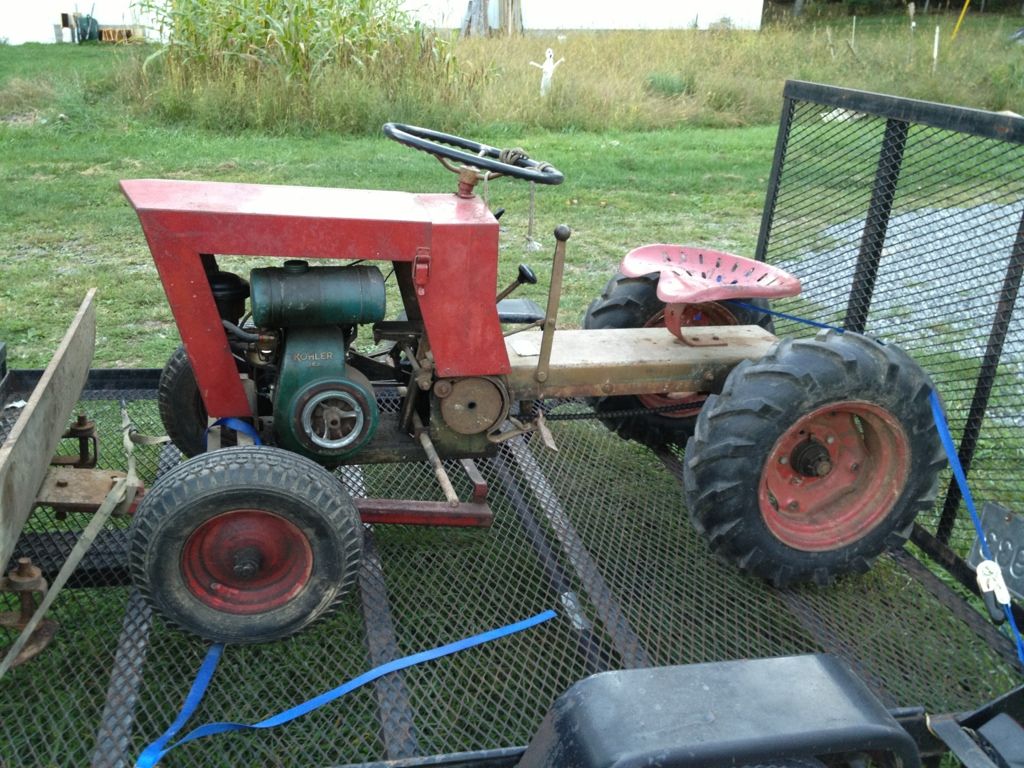 Any help with ID and info would be appreciated. Thanks!!!