I have always loved cranes, tall lattice boom cranes. I like to call them art made from steel, Now when I look back on my working career, I should have tried to become a crane operator. When my wife and I decided to quit smoking four years ago I told her I needed to find something to take the place of cigarettes. I found it in collecting these beautiful museum quality 1:50 scale models. They are not cheap so it takes time to save up the money for collecting them.In addition to collecting cranes, I enjoy scratch building accessory pieces that go along with the cranes. Here is my collection:
They are all models of Manitowoc Cranes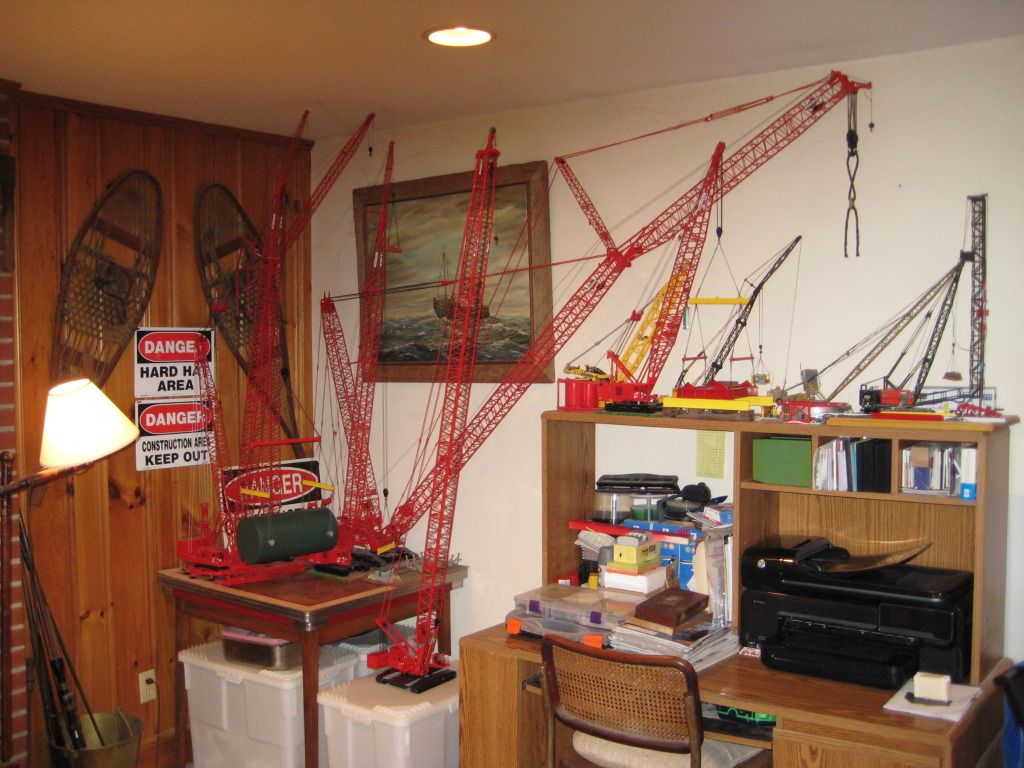 A scratch built P&H pile driving crane: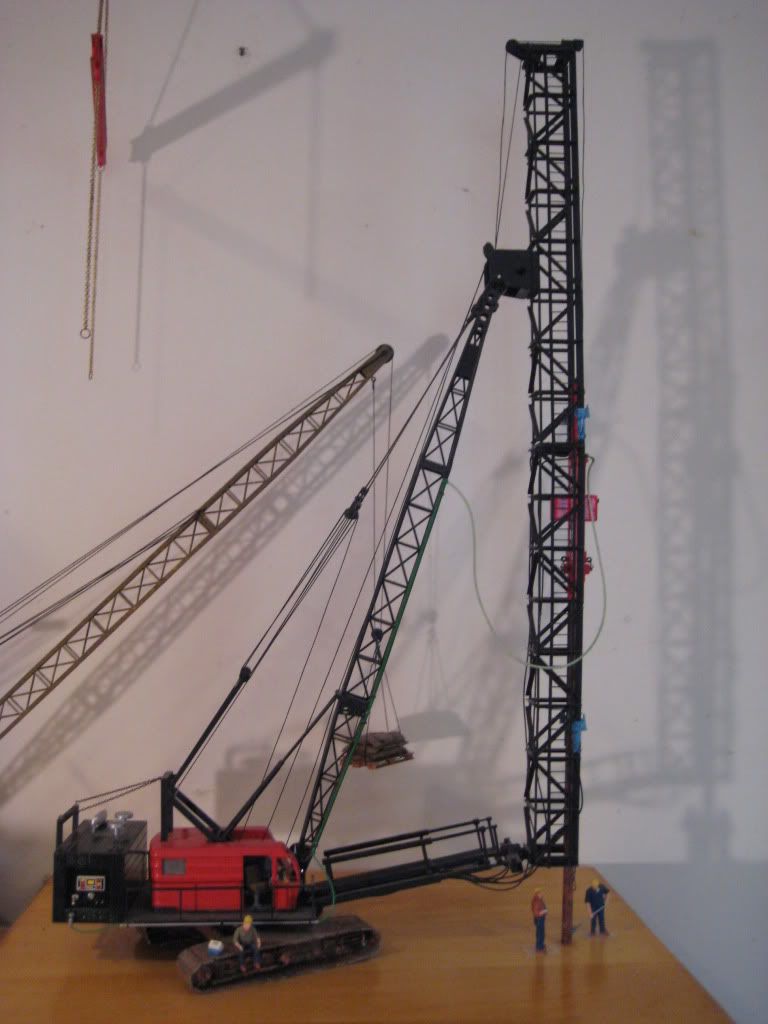 A construction trailer I made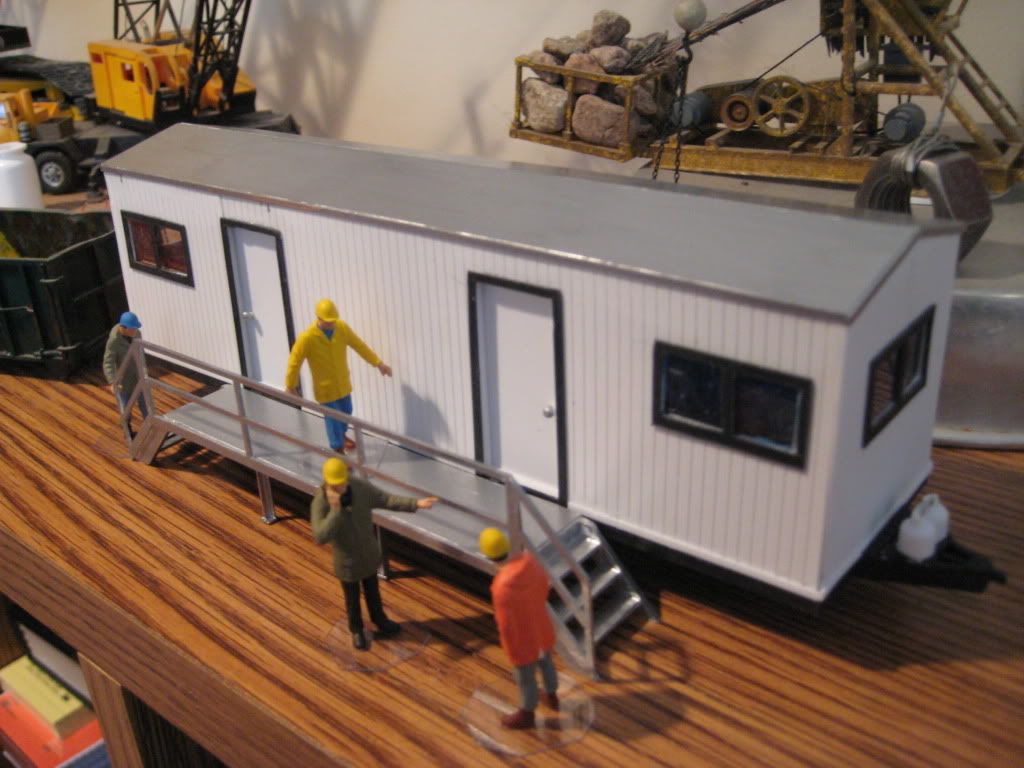 A crane gantry that has 1650 pieces of styrene plastic that took about 300 hours to build. It is used to gain height and reach on a construction site:
Here is the gantry with a Manitowoc 4100 RINGER crane on top
The gantry has complete air and electrical systems: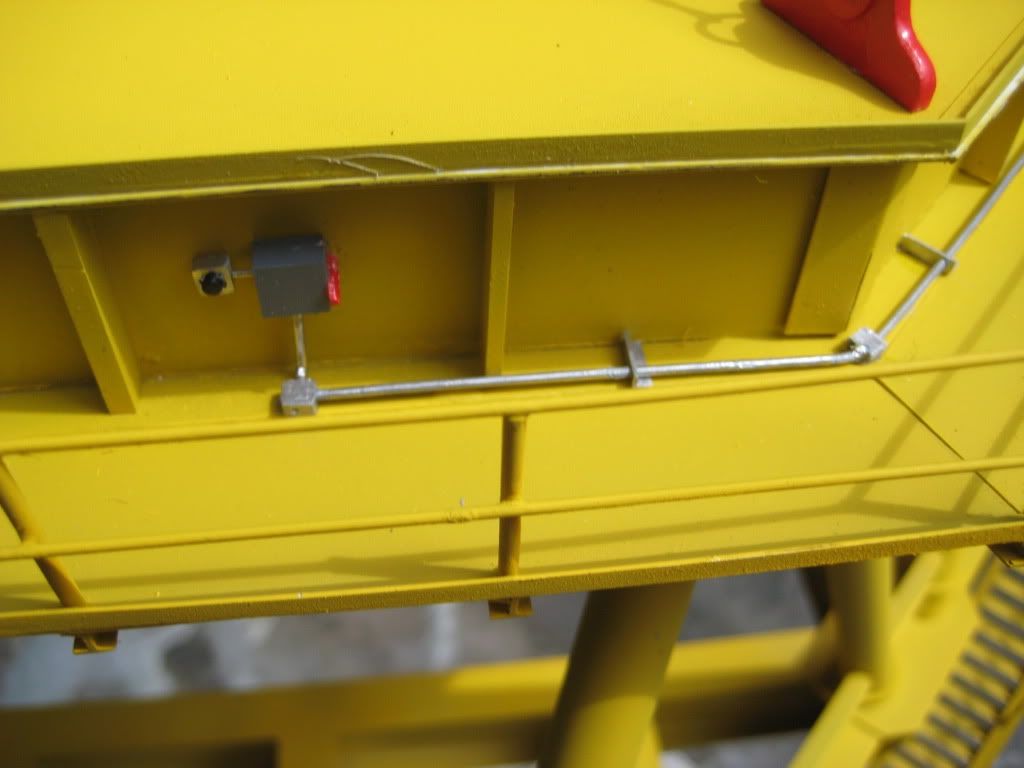 There's even a maintenance crew painting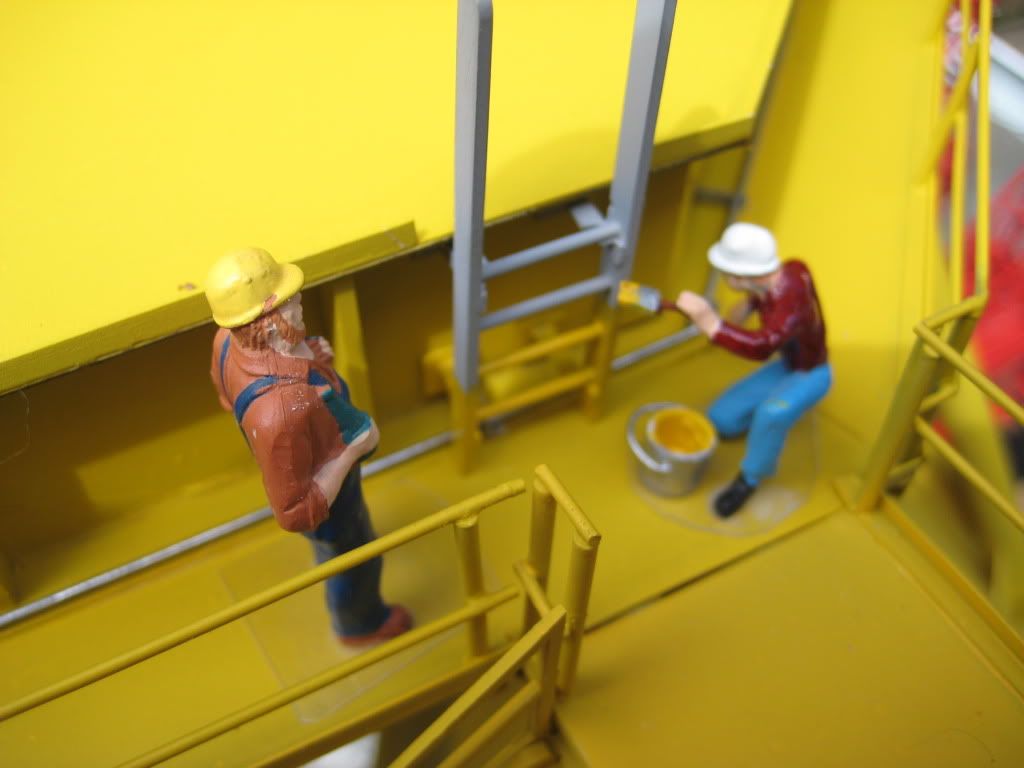 I have been building scale models all my life. I find it a very rewarding hobby.