Today I took a ride to go pick up two more power kings, it was about an hour away... hour and a half since we got lost on the way there.
I got a 1965 Power King. It is rough, very rough. All of the tin is bent and dinged. The engine was replaced with a K321 in place of the 10 horse that was in it. If the battery was charged it would turn over. The wires are all hacked together as it has been repowered with an engine that has a different starting system.
I don't know what happened to the air cleaner! There are a few spots like this, that cut is the worst. You can also see a notch on the front axle that was cut out for the lift lever on the snow plow.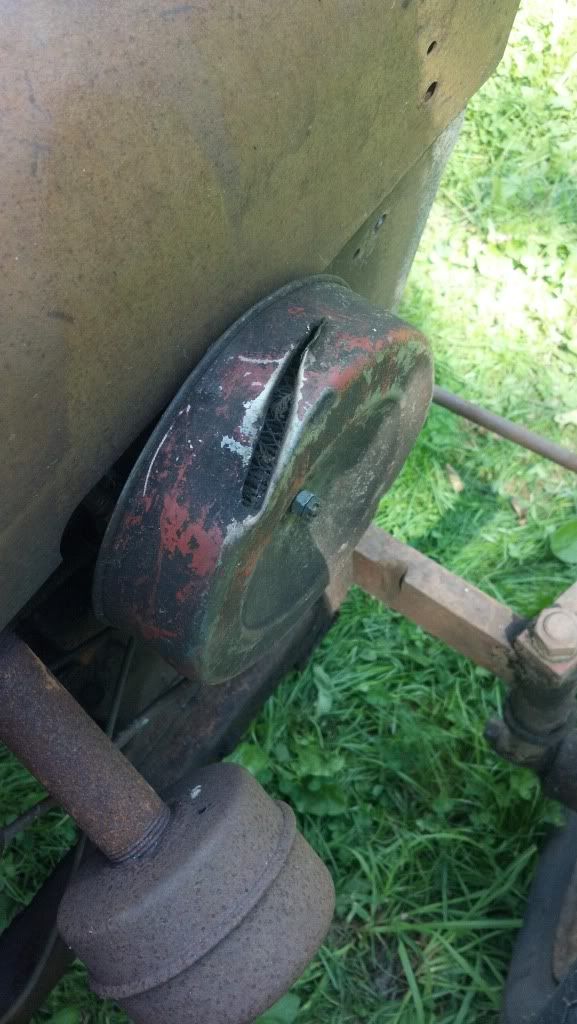 After being pressure washed.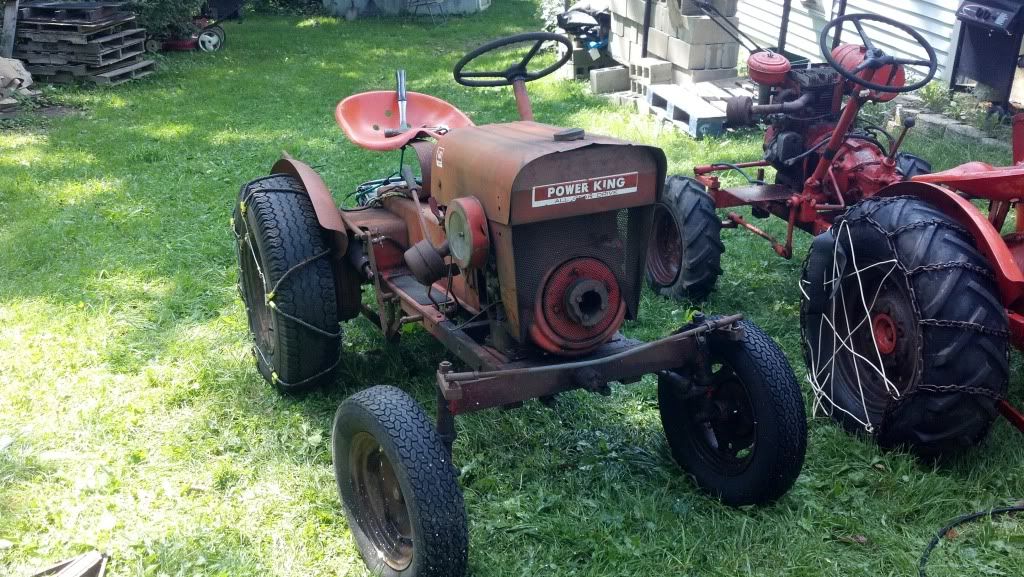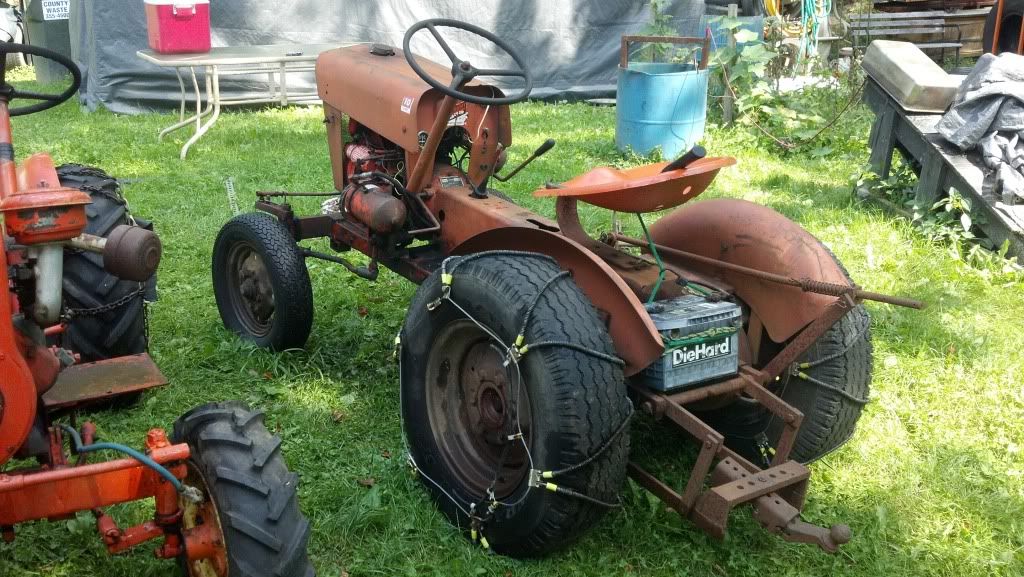 The serial number is
X12108E
. The X and E are because it is a deluxe model. That means it has hydraulics, electric start, body tunnel, padded seat (has been changed) and foot brakes.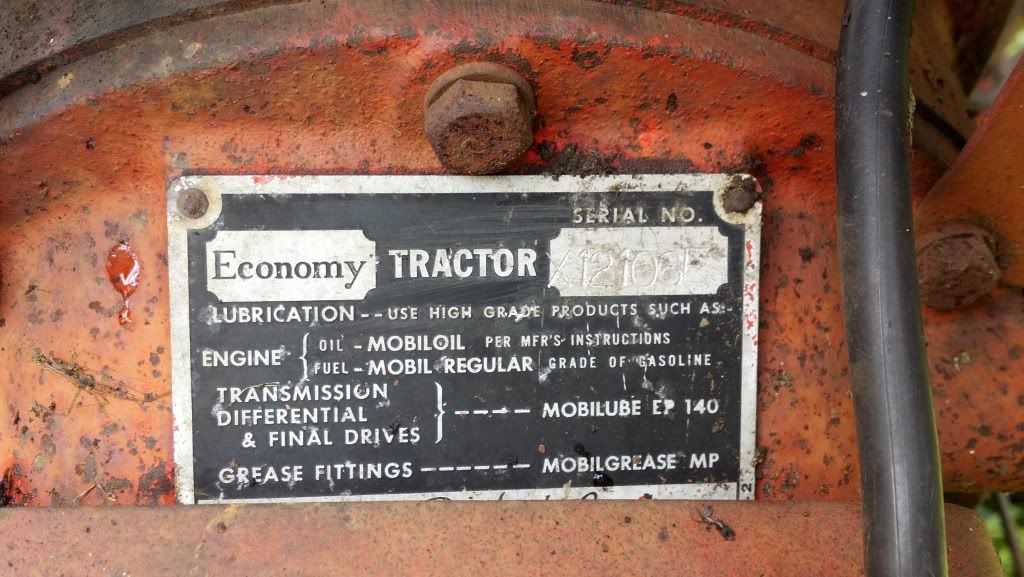 The other is a 1956 Power King. It was on stands and only had wheels on the front, so I brought other tires and wheels to put on it for now. They were the skinniest tires I had already mounted not on a tractor. LOL!
The seller's neighbor bought this new and he always wondered why he needed such a big tractor. His neighbor moved and he bought it, painted it in 1992 and gave it to his son. Then he got it back when his son moved and now I have it.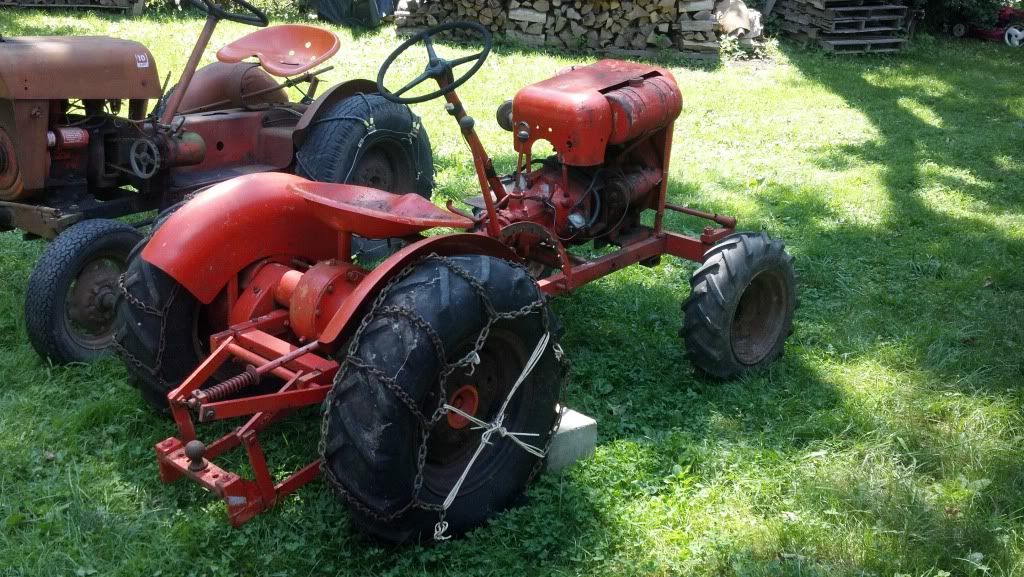 After this one got its turn to be get pressure washed.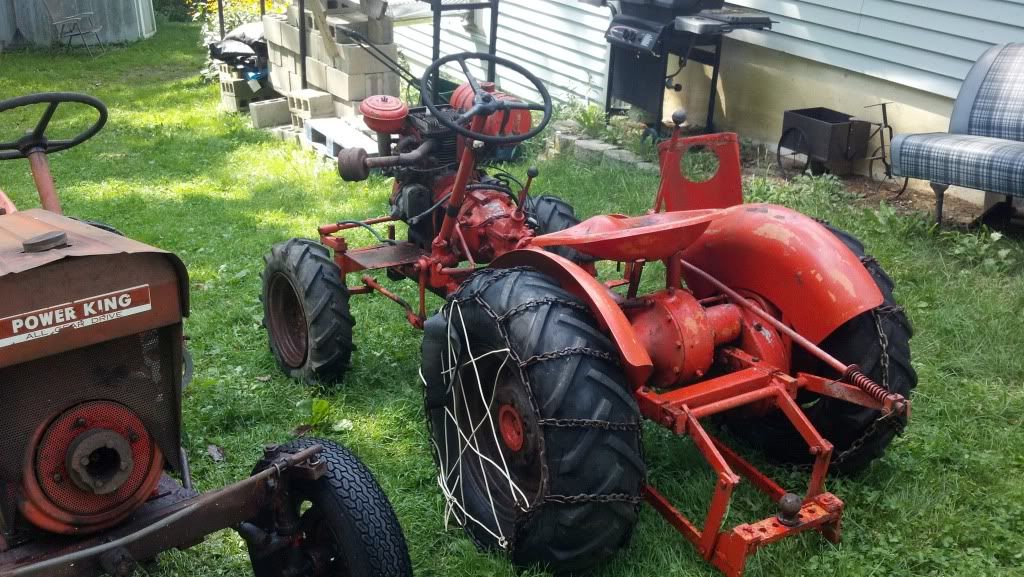 This serial number is
4608
. When tractor was painted the ID tag was painted over. When emailing the seller I asked for the serial number and he scratched the paint off. I did not know it was painted over at this time, if I did I would have had him leave it alone so I could clean it without damaging the plate like he did. I will have to see if I can get some new tags made up.
He showed me some pictures of when he painted it, it looked good then! I took pictures of them for everybody.
I also got some kind of home made scoop, a plow, discs, a spring tooth harrow and brackets for a snowplow. He did not want to give up the actual plow part, he has two plows and one is messed up so he wants that one. I should have asked for the messed up one.
I will take pictures of the attachments and post them soon.
Before I tell you what I paid for the package, does anybody want to guess?