Most people do something special for their birthday, I didn't. Lol. I started out by cutting up a tree and splitting it after I hauled it back to my house almost a week ago. It was not a lot at all, only about 10 minutes to split it. I was going to stack it also, but I had the mower deck for the 195 in front of one of the wood piles. I have been wanting to clear out a spot to put all of my implements so they are not all scattered all over the place. Behind on of my sheds was a big ol' mess! So, in order to stack the little amount of wood I started clearing out behind the shed so I could have a place to put the mower deck. First I moved a snow blower with no engine, a snow blower with no front half, a movers hand truck and the receiver hitch that broke off of a truck in my trailer. I brought all of that down into the woods where I have all of my parts machines. Then I moved the rest of the stuff. There were 6 pallets, 7 cinder blocks, a wooden ramp and some other odd stuff. Then I weed whacked and now I have a small area to put some stuff!
You can kinda see the mess in this pic.
Here is my little area now.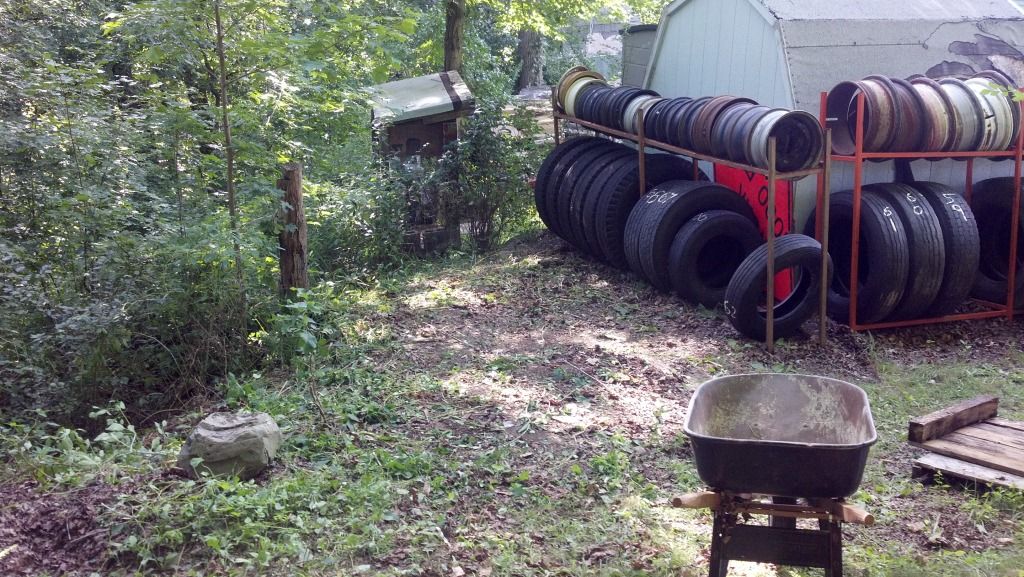 I still have yet stack the wood, or move the mower deck. LOL! I will do that tomorrow, as well as put some other stuff back there to organize a little better.