Alan, I just noticed you picture was a bunch of little pictures of my tractors! LOL! Thats great! Thanks for putting that together!
I thought I would share one of the gifts I got, I thought is was pretty funny! My brother walked up to me and handed my a package... When I saw it I knew what it was right away! It is a big knife! LOL! I have seen this knife all over the place, including harbor freight who has coupons to get it for less then $10. I have seen this knife for anywhere from less then $10 all the way up to $40.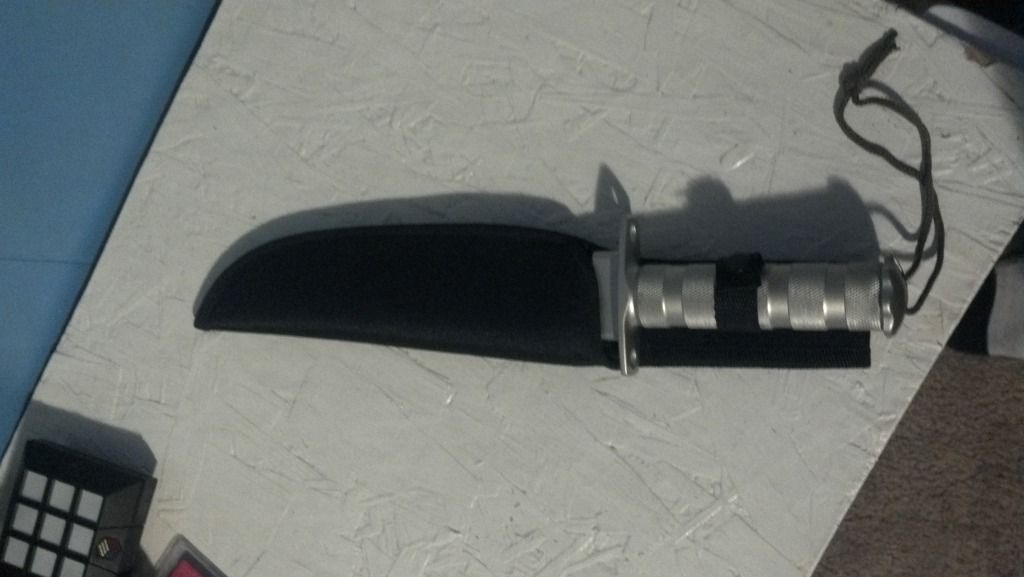 It is a "survival knife" and it has a compass in the handle and a small survival kit. The kit has some matches, some thread, a few buttons, a needle, some fishing line, a fishing hook and something else I don't remember.
It is not a high quality knife, but I was going to buy it anyway some time soon. Just to keep in my truck in case I see something that needs beheading... for my taxidermy hobby of course! LOL!