The '75 originally had black wheels, when my dad restored it he painted them white. Anytime he painted wheels, anything other the white was just not ok! Not sure why, but everything had to have white wheels if they ever got painted.
Now, the wheels are in pretty bad shape, paint wise. The 8-16 tires are actually on 5 inch wide wheels, which are to narrow. They came with 6 inch wide wheels but a few years ago the AGs got swapped for truck tires with chains for winter use. Instead of swapping wheels again in springtime, the AGs were mounted onto the 5 inch wide wheels. The 5 inch wide wheels were from my Tiger, since it now has 12 inch wheels for pulling the 16 inch wheels were not being used. That is why there is yellow under the white.
The front wheels are worse on the inside then they are on the outside. This is the inside.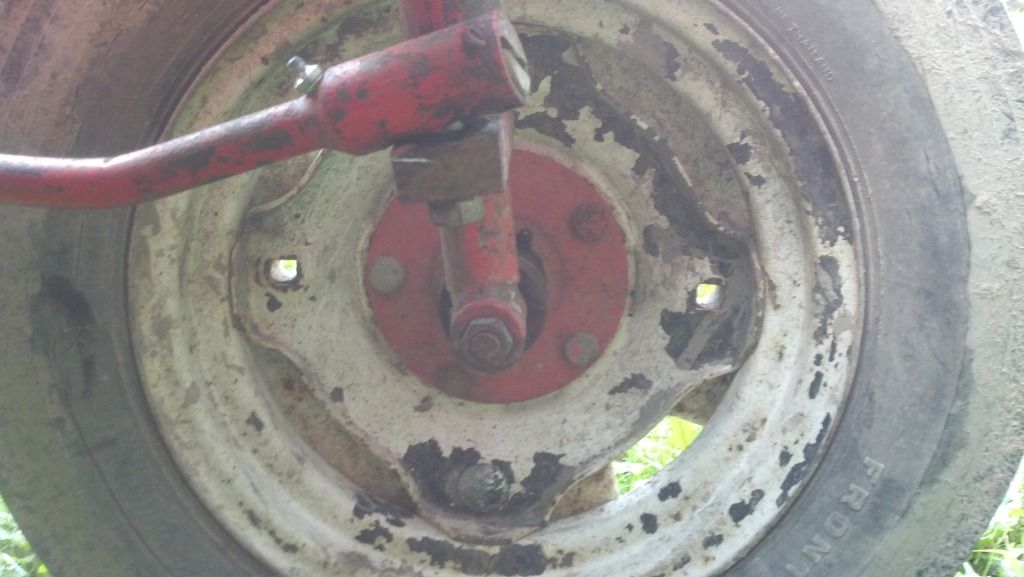 The outsides are not as bad as the insides. The wheel weights are IH weights and have been painted a few different times. You can see that they are also in pretty bad shape.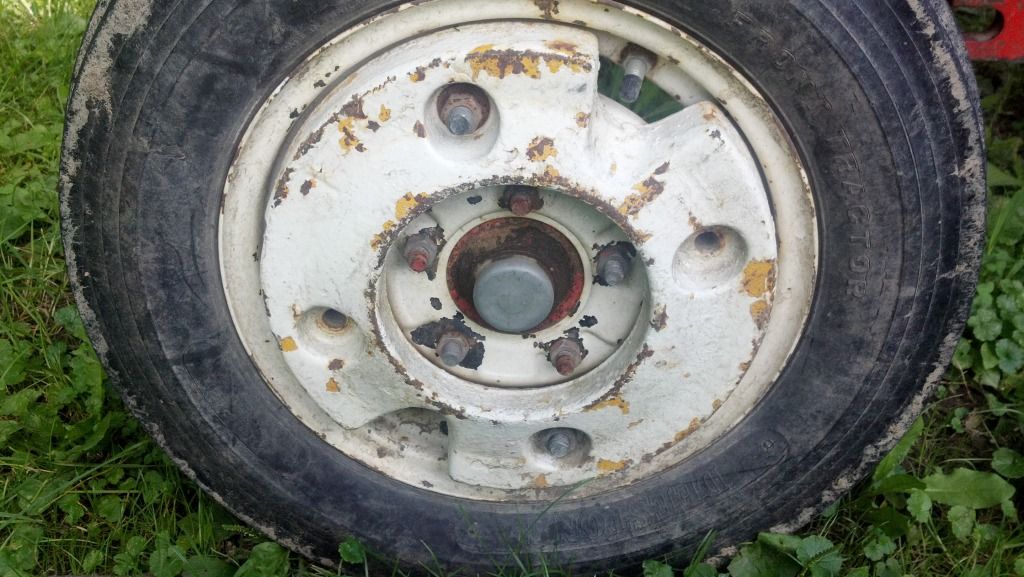 I have a set of 16 inch weights that I think are David Bradley. Those have also been painted more then a few times. Lol! They will be mounted on the back. They are not very heavy, only 35 pounds each, but they are better then no weights at all!
I broke down the 6 inch wide original wheels that had my winter truck tires on them. They are in the E-tank and I will take them out in a few days for paint.
The wheels will be painted black again and the weights will be orange. While I am at it, I am going to paint the front weights for the '71 orange so they are not yellow. Lol.