I have had my eyes out for a cheap shed for while now. I have a building down the hill but after we set it up ( during a drought the year we moved in) we discovered that when it rains it is almost inaccessible. If I try to back my big trailer down to it I wind up sliding sideways. So when my neighbor told me her son was trying to sell a building for $50 I jumped on it. We loaded it up and brought her home.
It is a 14x12 Home Depot cheapo, but it doesn't leak and will keep my tools out of the weather.
Home on the trailer
Got it unloaded and sitting on some tires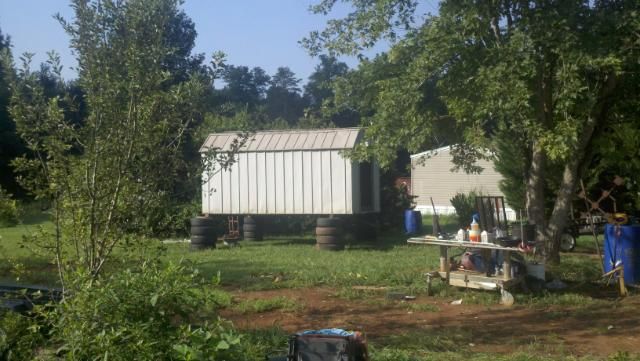 \
Had some thought about leaving it high and putting tractors under it but I would have had to build a frame to sit it on.
Wife helping set it up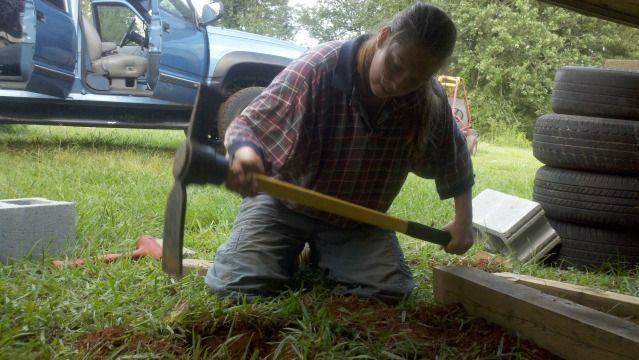 Sitting on the ground
The floor was still kinda weak with my 300 pounds in it so we put short pallets in it to strengthen it and shored them up from the bottom.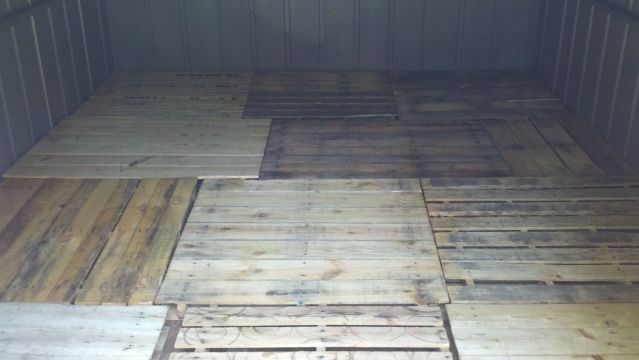 They will get OSB on top of them and I am going ot have to insulate it somehow because it is 4089087267 degrees in it right now. I am watching CL to find someone getting rid of insulation.
But so far I have invested a grand total of $62 in it after buy7ing blocks to set it on.