Got tired of the rust and old paint on the SS12, so I bought $15 worth of paint at walmart. It is cheap paint, but I just want the thing to be one color. I'm not getting fancy with the paint job anyway, as this tractor is a worker.
Since the engine is out and I am awaiting the parts for it to arrive, I figured now would be the best time to take apart some of the tractor to paint it. Here's where I'm at thus far: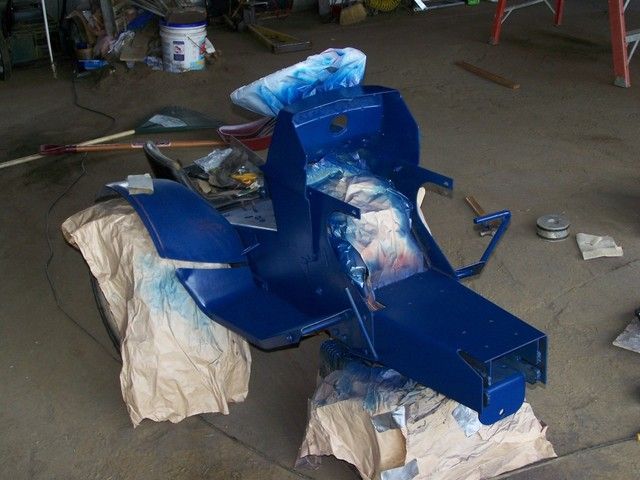 Also took this opportunity to paint the front rims white, so they match the back wheels.