This time it was Deer, beef and pork from the farm.. Garlic, mushroom pan fried used as a stuffing for the burgers. Anyhow on to the pictures and descriptions...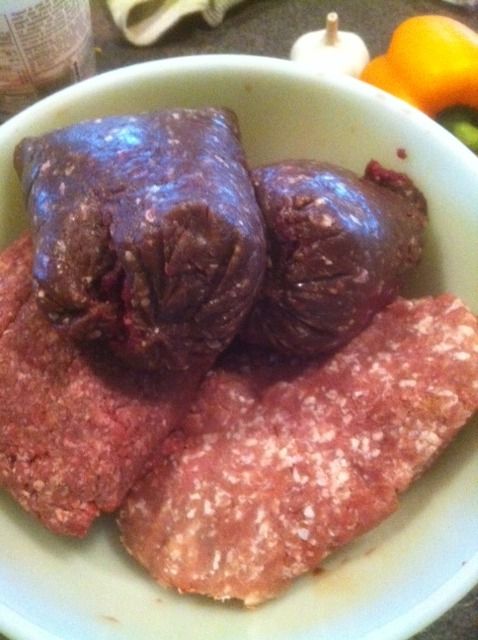 Deer on top, beef on left and pork on the right..
Mushrooms, garlic and red peppers pan fried.
Make thin patties add pan fried stuffing along with various sauces. some hot some mild some bbq sauce.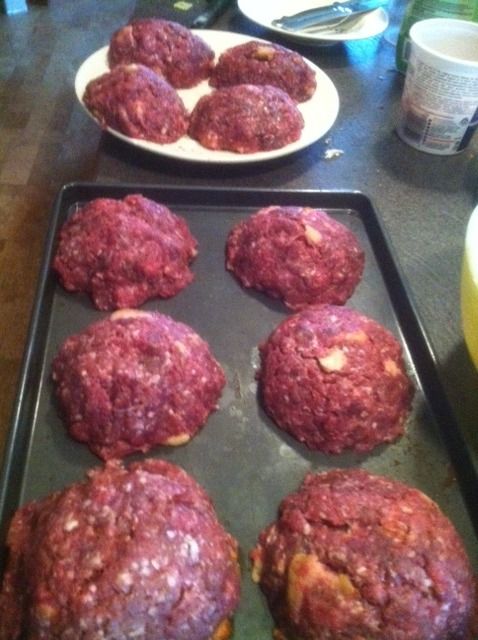 Cover with a thin pattie.. I use Eggs and bread not bread crumbs. The burgers do not dry out doing that.
Getting close to being done.
And done.. so very tasty ... Most folks only eat one..