Here is the Case I picked up tonight. I found out that it WAS painted at some point, so unfortunately it is not original paint. Somehow I forgot to ask the lady if they were the original owners. Oh well, I can email her son (who was was the one I have been talking to) and find out if they bought it new or not. The lady was very kind and seemed very happy to get rid of it.
It has a broken axle, not sure if its the axle or the axle tube though. The PO must have started to work on it because the fenders were not on it and they were off to the side. Also the transaxle cover was unbolted, but still sitting on top so the inside is still clean of any debris, until we started moving it around and got some crud inside of it.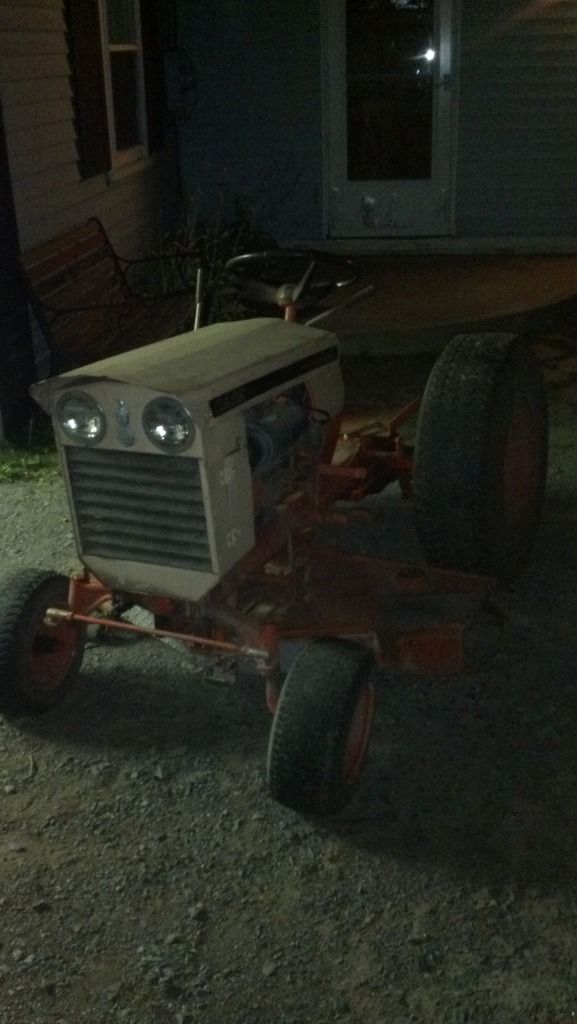 The gears all look to be in very good condition, no wear from grinding when switching range or anything. and it has some fluid in it so everything still moves smoothly.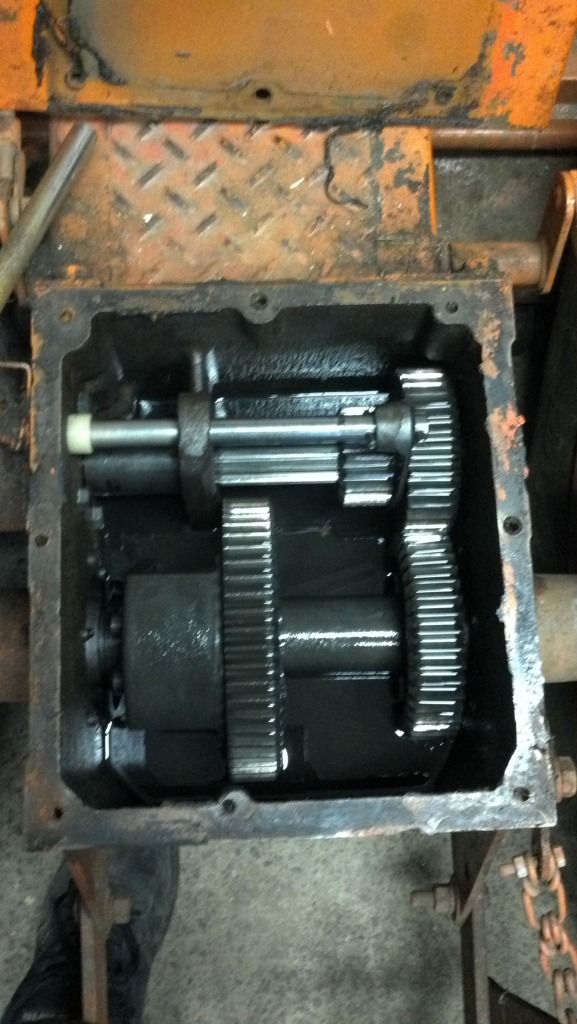 A portion of the backside of the seat has been broken, welded and broken again.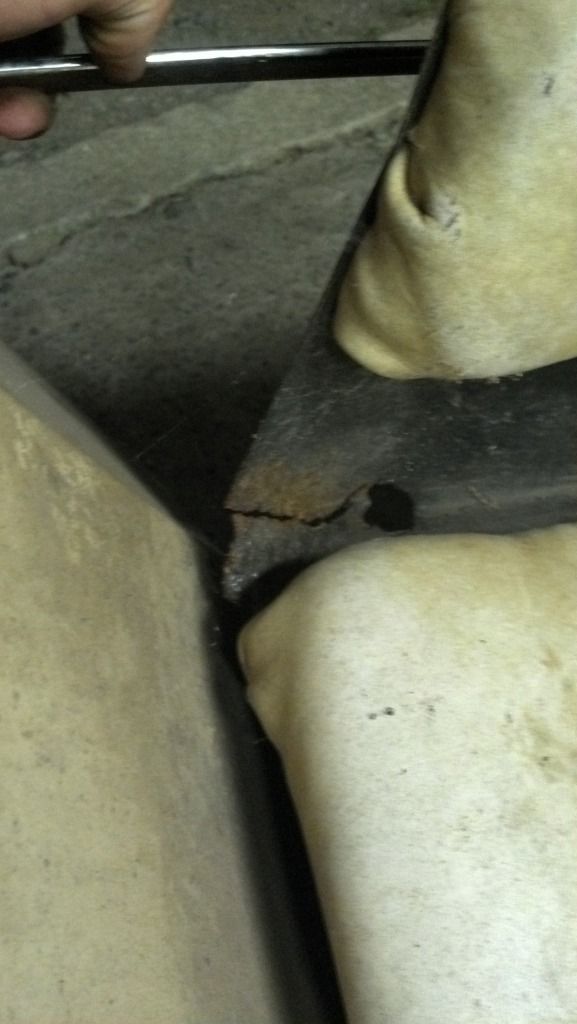 The PO added an armrest, unfortunately it is welded on so I cant even take it off with a few bolts. A bar was added on the back between the two fenders. Another thing, when I picked up the fenders they were heavy! Not so heavy that they couldn't be moved, but they are much heavier then they look! I will have to put them on the scale to see how heavy they really are.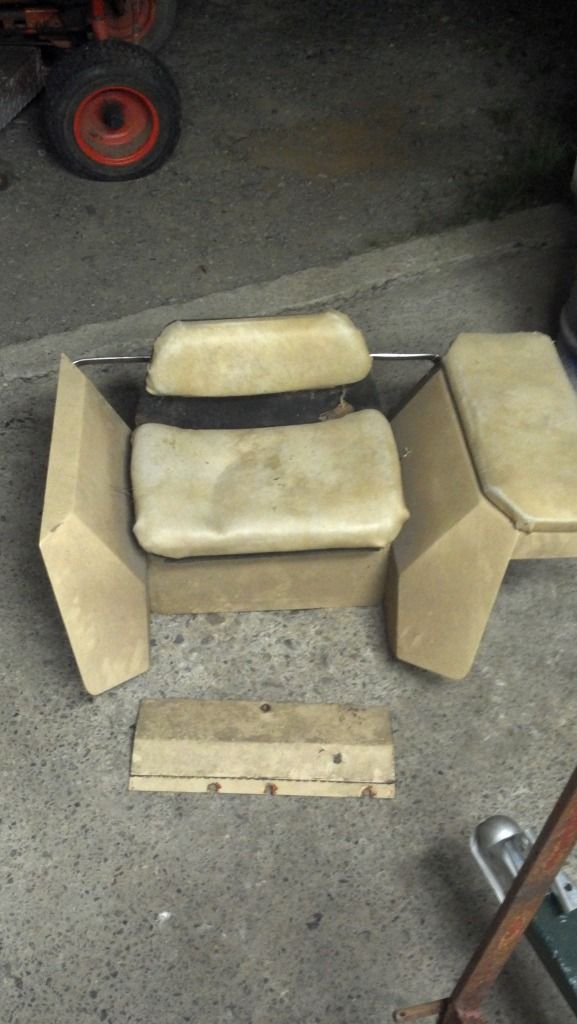 The mower deck is slightly out of whack. When you push it it either gets run over buy the back tires, or if you push it backwards it runs up the back tires. It has some grip tape on each side so it looks like it was used as a step, it also has some diamond plate on the front of it.
I got a rag and put a little water on it to wipe off the serial tag and after I wiped that off, I thought I would see how clean the hood would come with the damp rag. It came out pretty clean! A little wiping with no soap and it looks pretty good and I think it will clean up nice! I only did a little patch.
The right rear tires goes flat. I put air in it after getting it home so I could move it and the air just leaked out as fast as I put it in. It was coming from the valve so it could just be a bad core, I will see what the problem is tomorrow.
It has a steering problem, only turns left. After looking it over at my house I saw that the pin the front axle pivots on was sticking half way out! I jacked up the front and put it back in, although there is nothing other then the tractor weight holding it from coming out again. I think that when the pin worked it's way out it made play in the gears and then the gears started slipping and now over time became stripped.
Tomorrow, the first thing I want to do is take off the mower deck so I can move it around and work on it easier. Then fix the rear tire and see what I can do with the steering. I don't know what I will do after that, but we all know that there are other things I can do to the tractor!
The serial number is 9620734, can somebody tell me whether it is a '67 or a '68?
Edited by Ryan313, July 20, 2012 - 04:13 PM.