My FIL started offroading back about 15 years ago and when he did he alwasy took my wife with him. We met about 8 years ago and of course I caught the bug. When we were dating I bought an old Jeep Cherokee off of a guy that had drove it hot and blew a head gasket. The engine was toast so I put some elbow grease into it and we ended up daily driving and wheeling that jeep for about 6 years.
Fast forward about 4 years and we have beaten the poor cherokees unibody to death and we are expecting our second baby. I convince my wife that if I don't commit to building a decent rig in the remaining 6 months of her pregnancy that it will end up taking me years to get it built. See build pic's:
http://s448.photobuc...bkmac/TJ Build/
Fast forward another year and you see samples of the never-really-completed-finished jeep: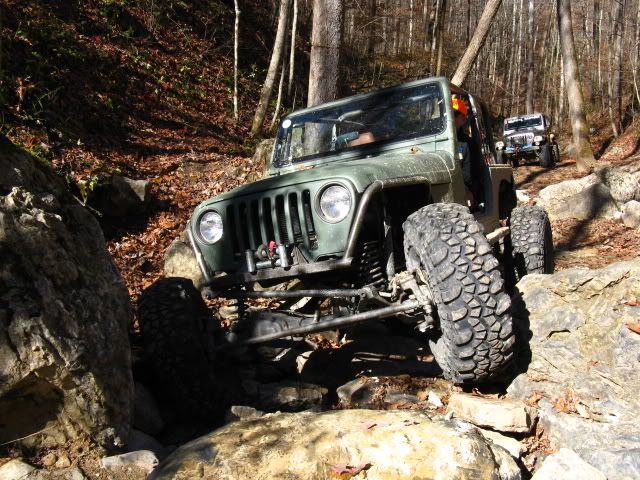 These are from May when we took the oldest on her first wheeling trip:
She had a BLAST!