More progress today before I had to quit due to the heat.
Started out trying to find the fuel fitting out the tractor and couldn't find it anywhere so I took the one out of the spare frame and cleaned it up.
Had to break out the gun cleaning kit to get it done.
Got it installed. Used a little silicone just in case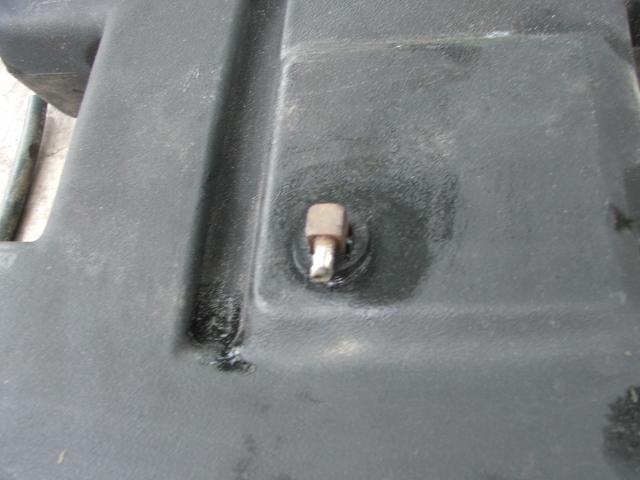 While the last coat of primer set up on teh grill I started on the hood
have to repair this missing chunk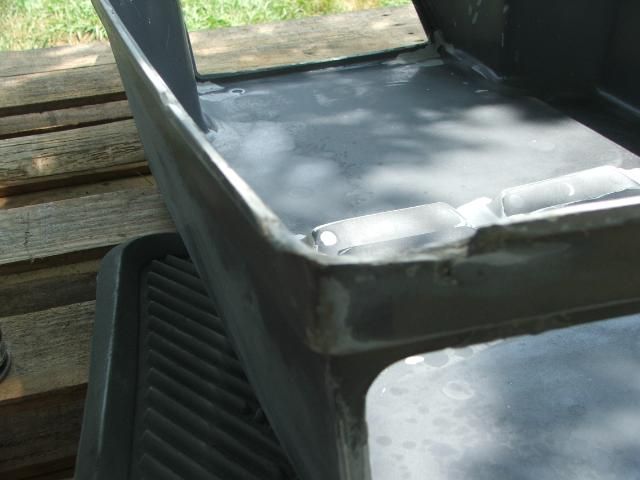 Some painters tape and JB weld
When it dries I will shape it up and make it pretty.
Also had to fix a couple of cracks in the hood that somehow escaped the camera.
Shot the first coat on the grill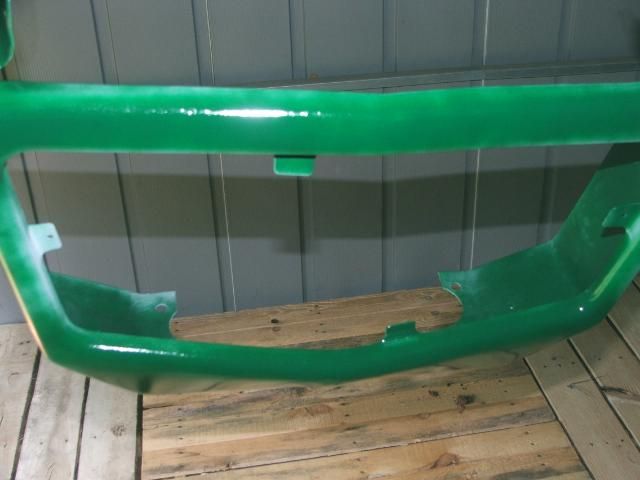 It is brighter green than I expected but I can live with it.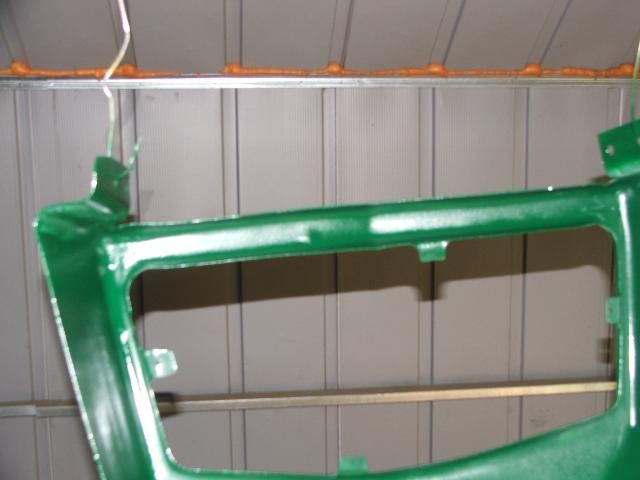 Took a shot at making a bigger E-tank out of an old oil drum half that has been here for years. Dropped in the fenders to see how it works.