A guy I know needed some money and he sold me this old Lowes tractor. It is a complete basket case, the belts are a complete mass of tangled spaghetti, tires are low, but it is supposed to have a good 12 HP Briggs engine. Since I have a Craftsman II with a ventilated block this will provide an engine and a pile of spare parts.
I was going to go out and take pictures but the nails in the front steps melted and the wood turned to ashes in the sun. So I took this pic out the office window.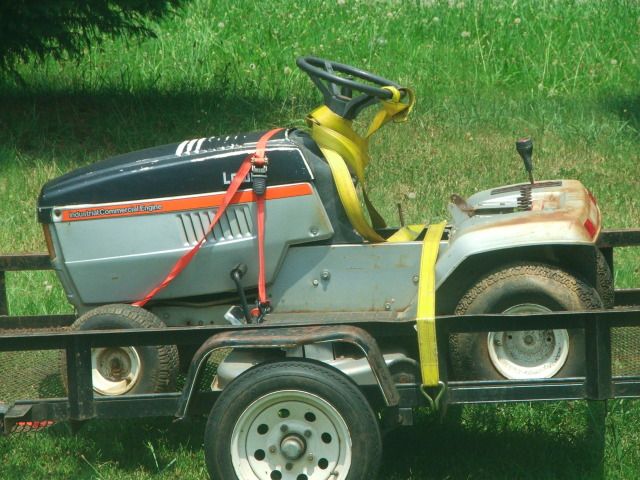 When it cools down this evening I will tackle getting the GTV 18 back together so I can mow the yard before I have to rent a bush hog. Then I will go out and unload it and give it a good going over and see if it will start.
Edited by mybigwarwagon, July 09, 2012 - 12:49 PM.