I know it is a bit after the fact now and plus you've already seen it (partly) together in the video above, but here are some more photos of the 850, just in case there wasn't enough for you already
:
Here are some photos of the new deck pulleys, belts, tensioner spring, etc. before I put the cover on to hide all of the "inner workings"...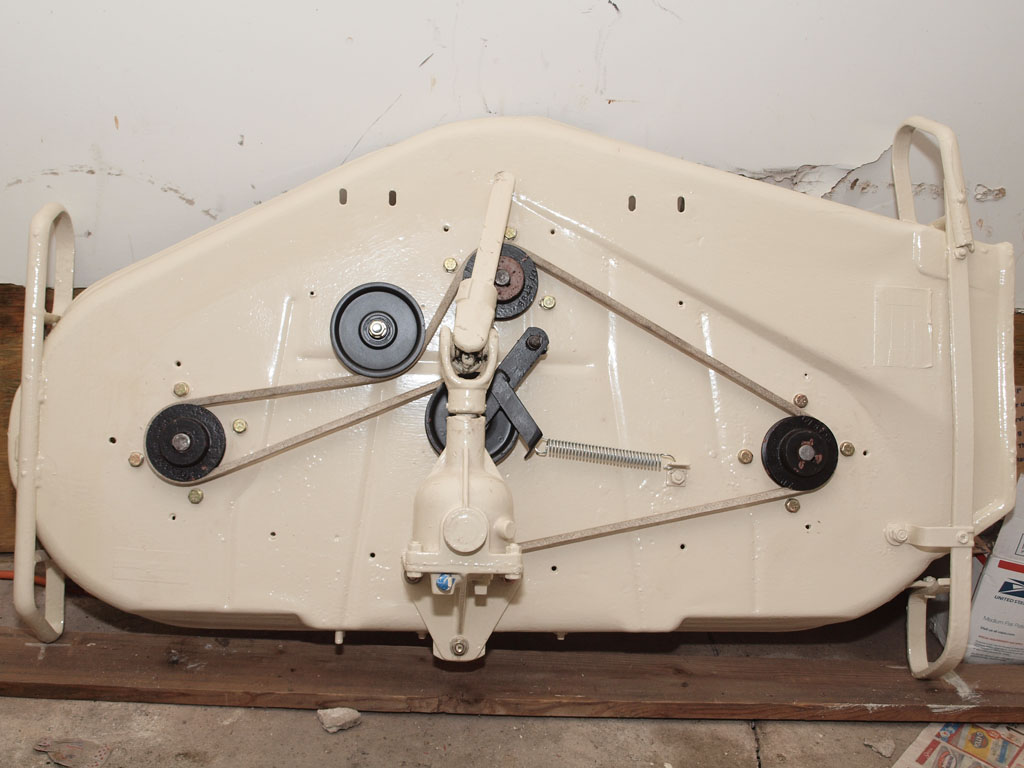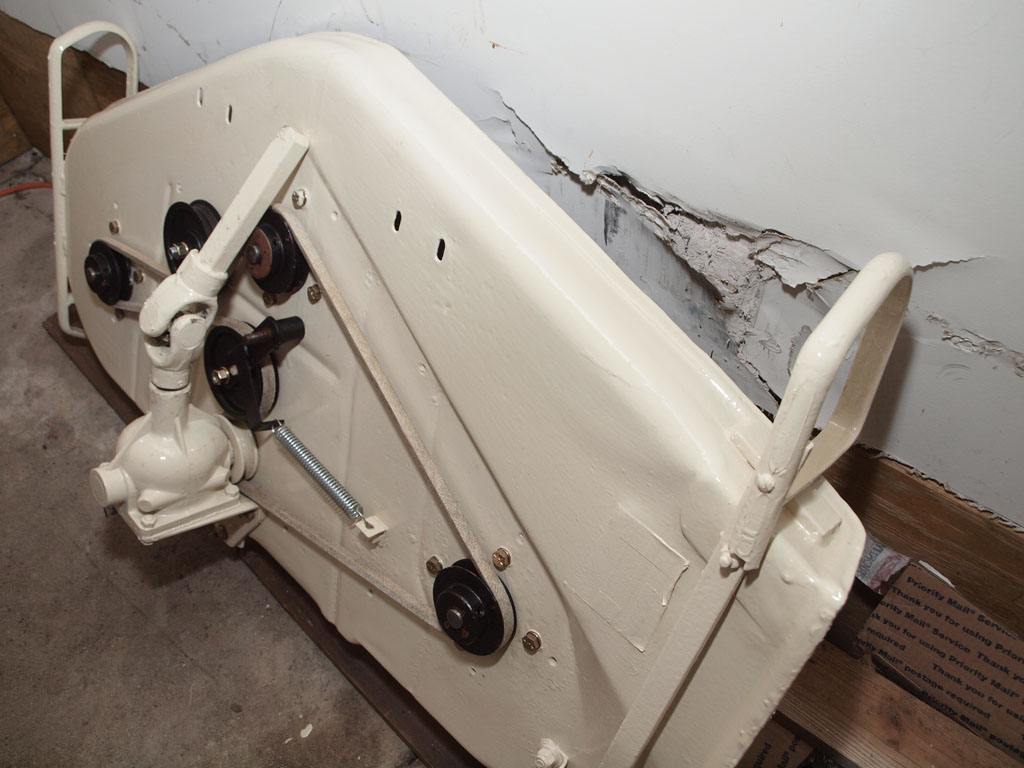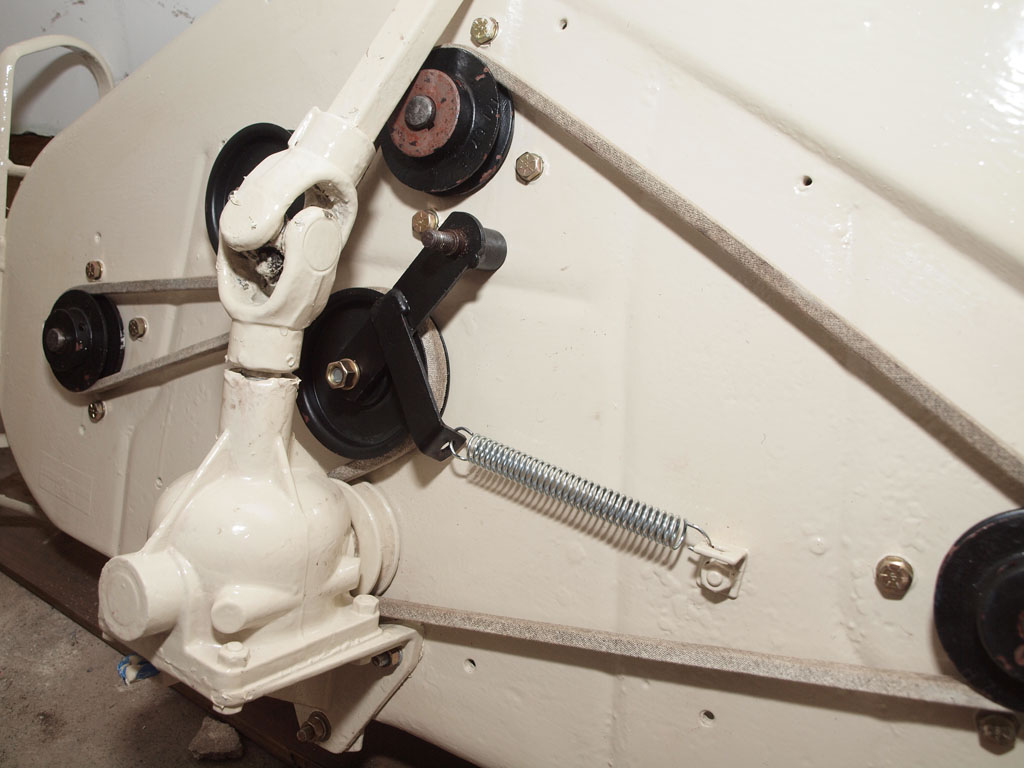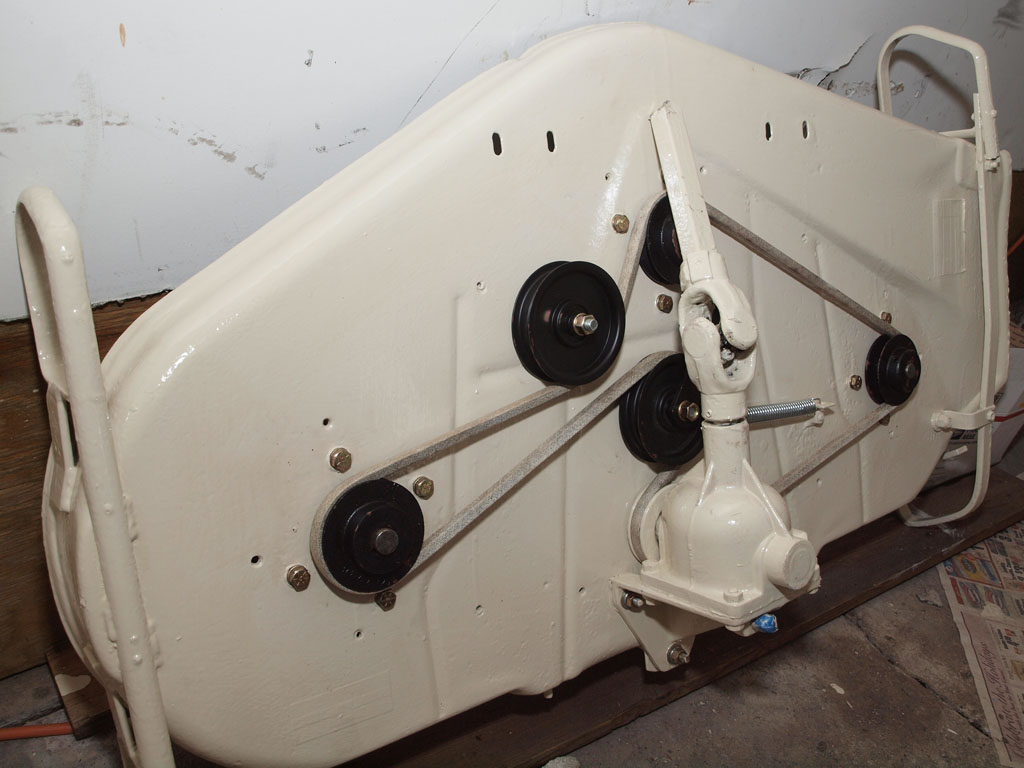 Oh, and a nice set of sharp, NOS Bolens blades to go underneath as well! Grass beware!!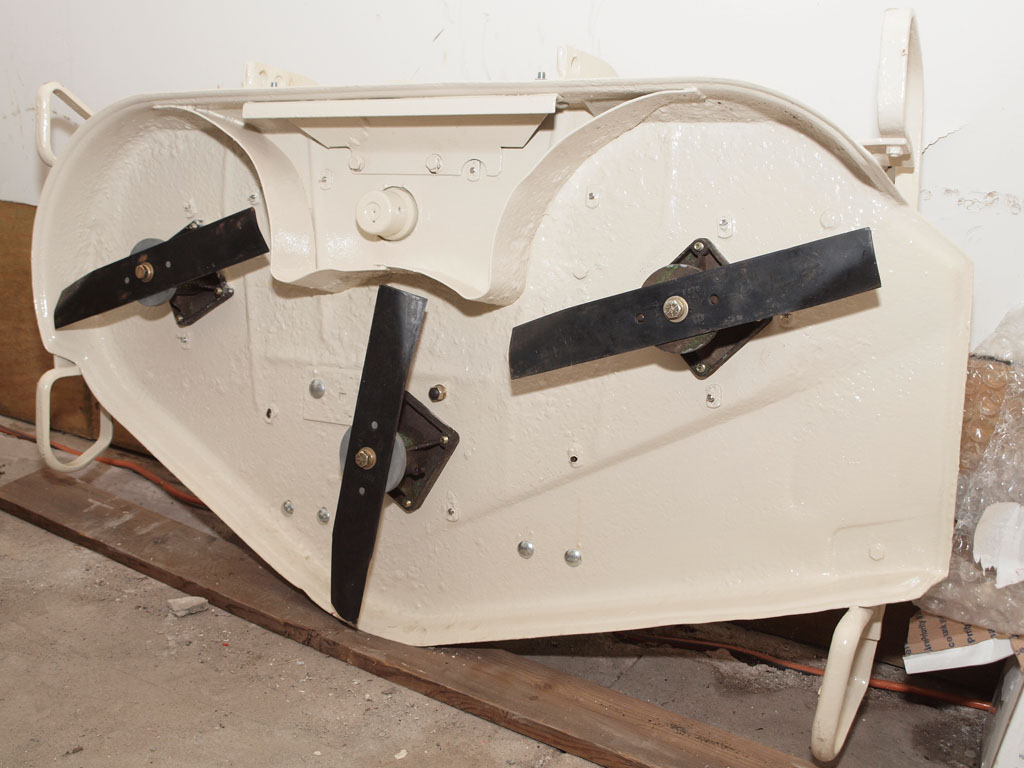 Here is a random photo of the right rear wheel on the tractor. I think I took this photo since I painted the lug studs red as well to match the wheel rim. But I'm not quite sure now...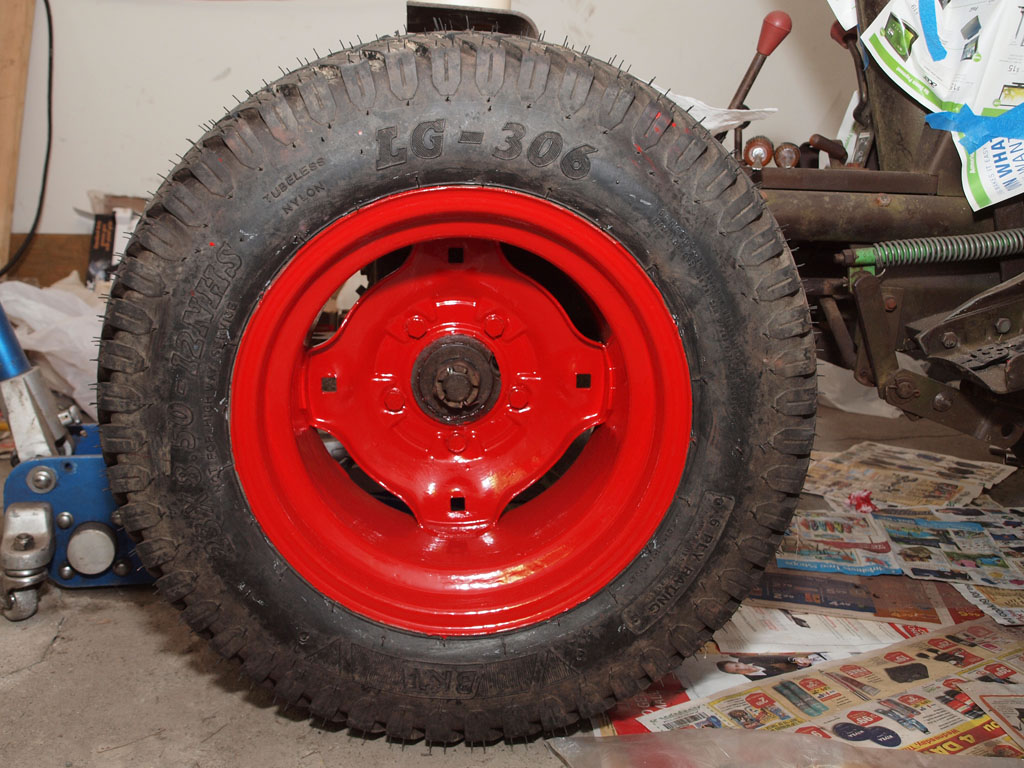 Here are some more "work-in-progress" photos of the dash and hood: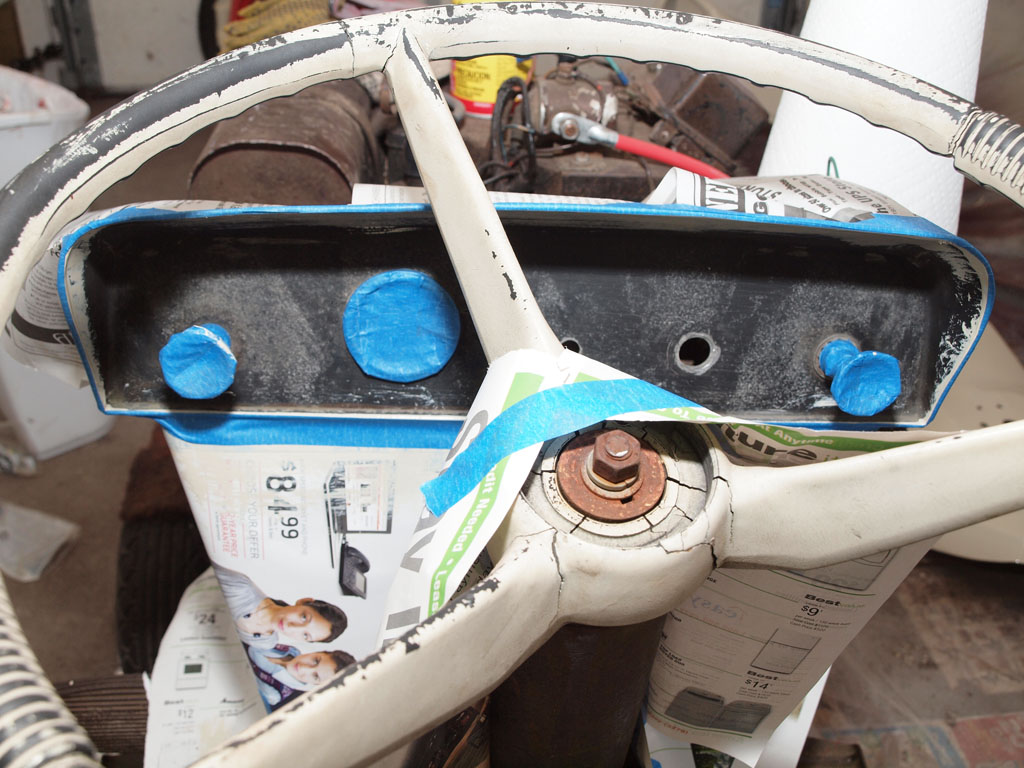 Dash all masked off and ready for some black paint...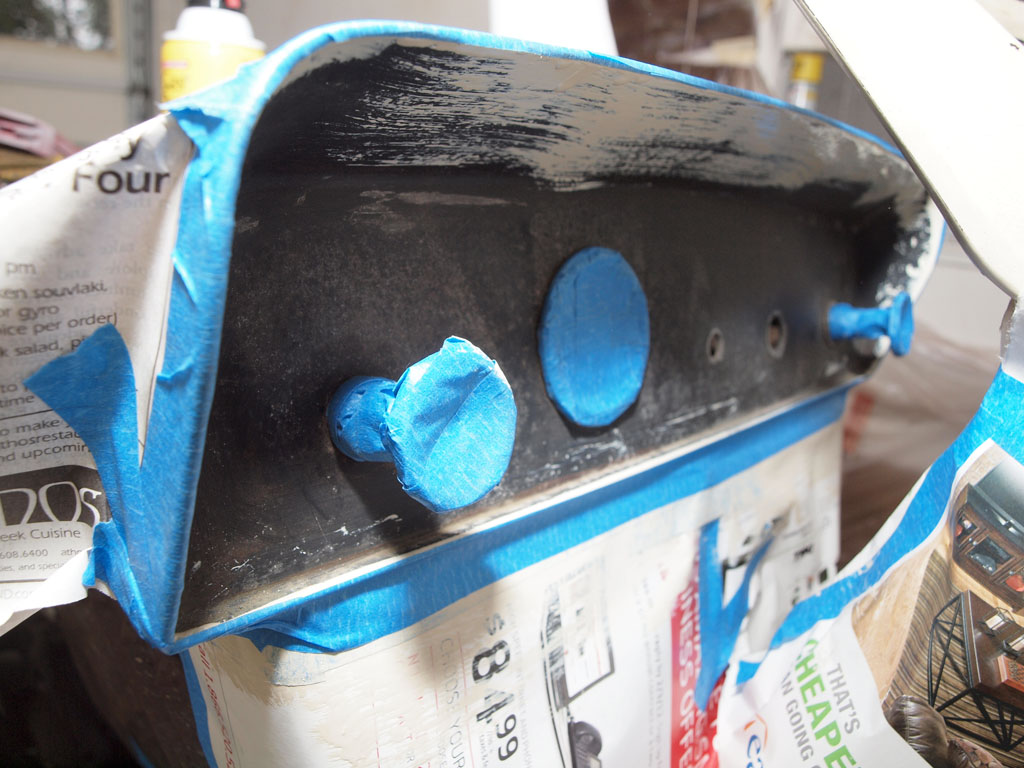 The first two coats of paint on the hood did NOT come out very well at all.
Painting with a brush on complex metal surfaces SUCKS!!! The paint runs and glops up in areas and it looks like total garbage for how much time I've spent on this already!!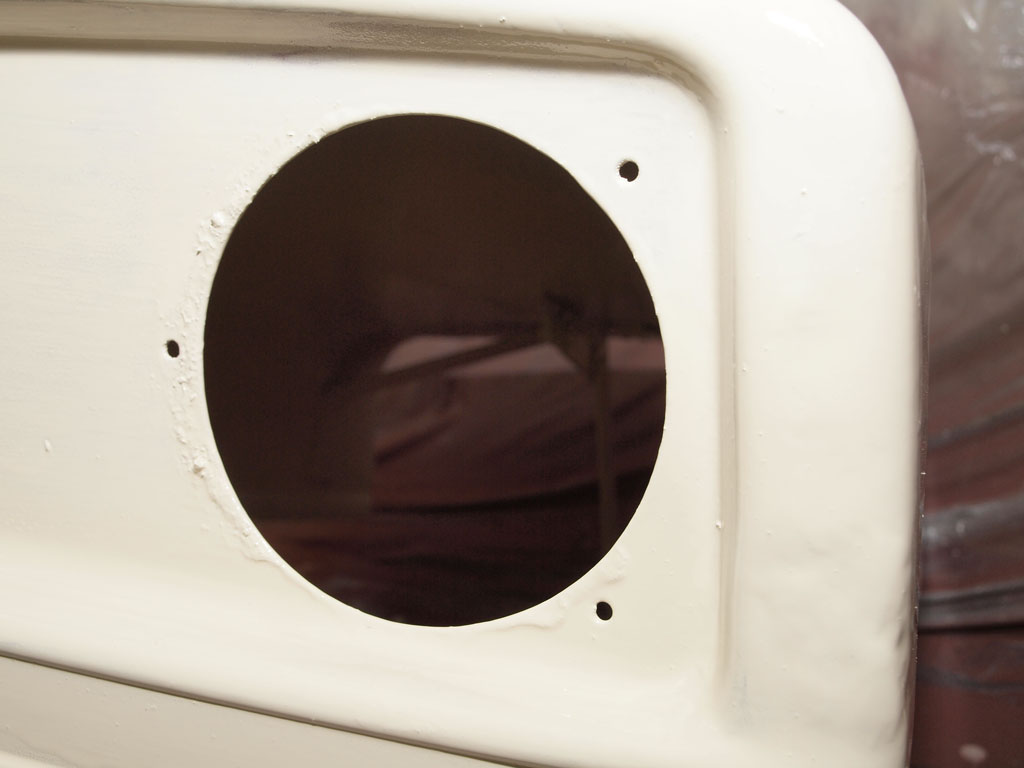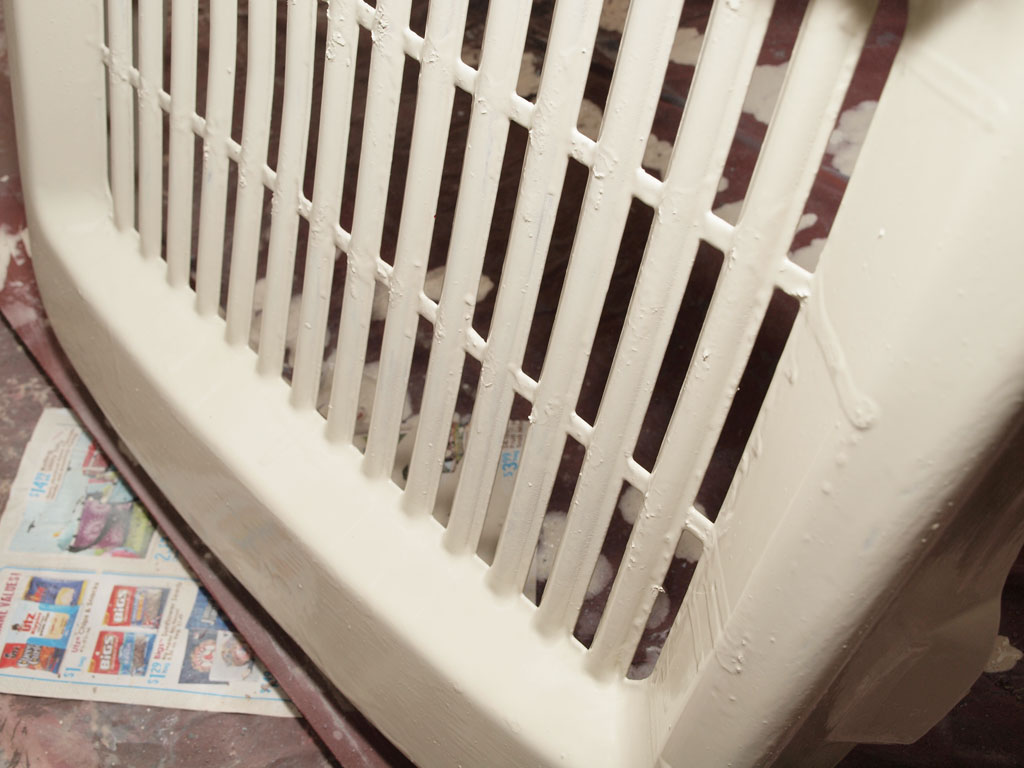 I'm not very happy with this outcome at ALL!
Well, time to spend another couple of days wet sanding the hood and fenders down before attempting to do a light top finish coat of white to see if that will do the trick. There is a LOT of runny paint build-up to try to sand down smooth though. Ugh!!!
Now, you already saw it in action in the video, but here are some photos of the 850 with the mower deck on before I shot the video. It's starting to come along, though!!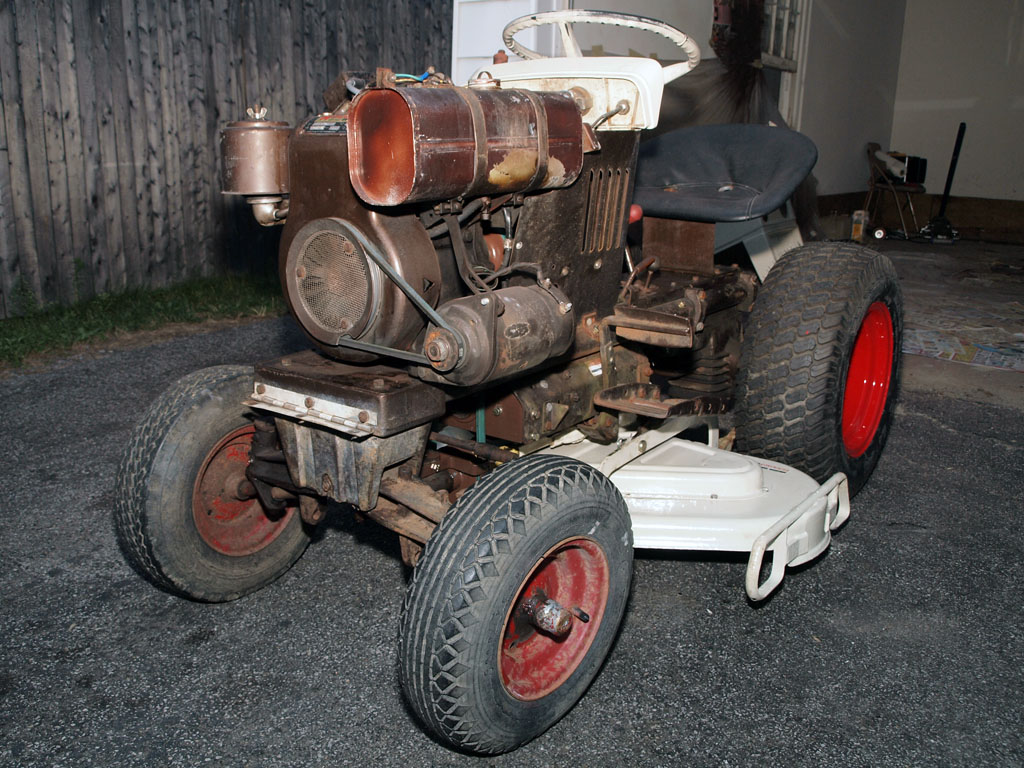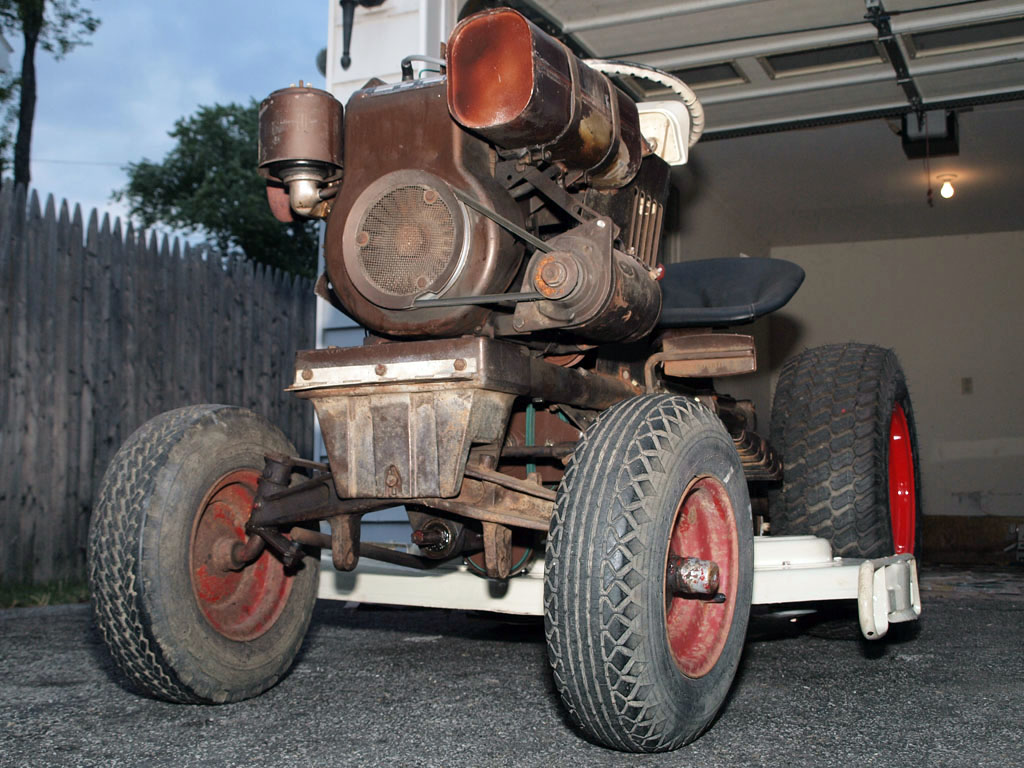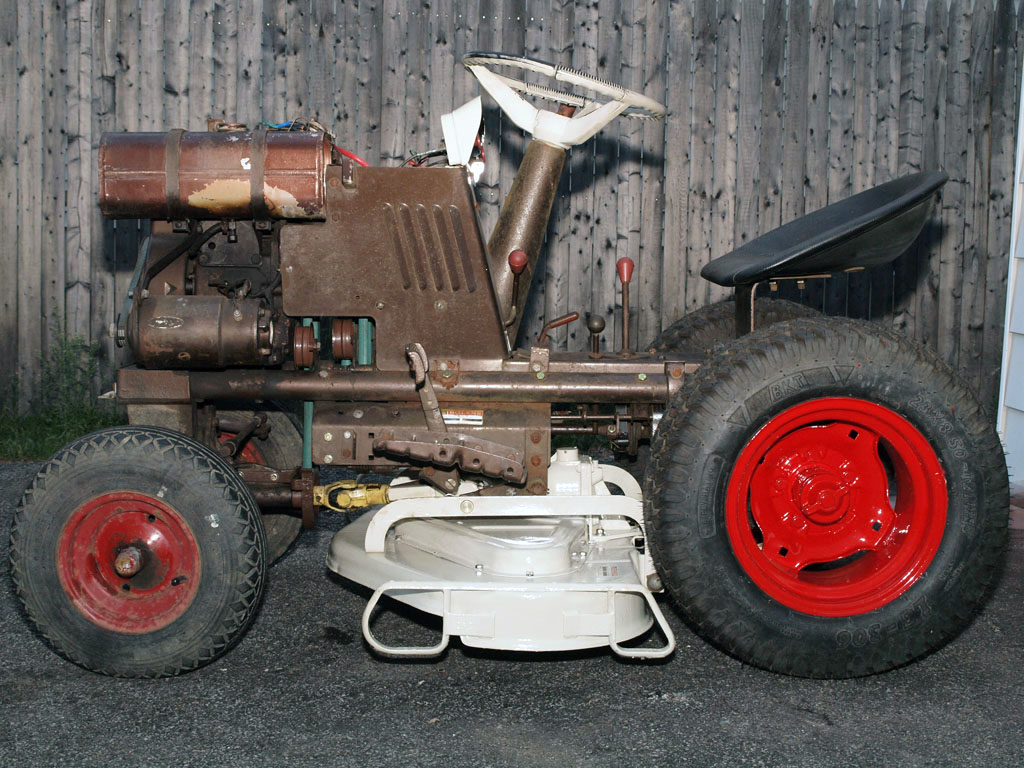 I can't wait to see it with the hood and fenders on with new decals!! I just hope that I can clean up the butcher job I've done so far on the hood and fenders and make it at least look presentable...
I'm also upset because since I took these photos and I took the tractor for a couple of test runs, I must have scraped the left side of the deck on something (like the fence, most likely) as the nice new paint is scraped off of the rounded part of the deck already!!!
I would have THOUGHT that "Tractor and Implement Paint" should be a lot tougher than that! I guess I'll have to touch that area up a bit while I'm painting the hood again, but why is the new paint so delicate even after letting it sit and cure for a week or so before I put the deck on the tractor? Grrrrrr...