I am considering buying a mower exactly like this one (used)
I cant find any info on it at all with internet searches.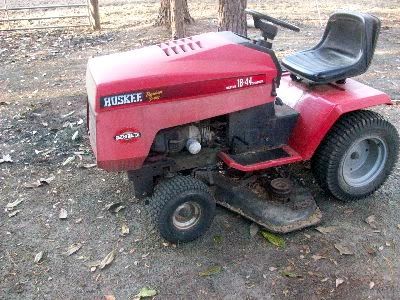 Obviously this is a huskee, but what make? what model? what year?
is this a reliable mower?
I had a '92 craftsman and sold it in favor of a higher horse power hydrostatic drive Murry ( i wish I hadn't) that Murry has given me nothing but trouble. and I have reason to believe the connecting rod broke yesterday while I was mowing. I am so frustrated im ready to call the murry trash.
My thing is I don't want a "NEW" mower either. all the safety features make it nearly impossible to use.
plus I want a mower that has the guts to pull my 16' utility trailer around the yard. (2" ball hitch welded to the back)
Some of you
may
find this unreasonable, but none the less, that is how I use a lawn tractor.
I appreciate any and all help on the subject (either general or specific to the pictured mower)
Thank you all
Dan.