This was purchased by another member (not sure if they want me to name them) and gifted to me. It was on eBay in Madison CT and I just had to pay for shipping to get it here. According to the eBay listing it is a 1967 trailer. It arrived last night and, I wasn't home when it was delivered so my mom picked it up. Even though I looked at it, the flashlight app for my phone can only do so much. I took a better look at it today and it seems to be in good condition. It has some surface rust, but no pitting. The tires are pretty rotted. The wheel bearings have a tiny bit of play, its so little that I could probably tighten the nut and fix that problem. It is pretty straight over all. It is complete, this is exactly the way it was sold.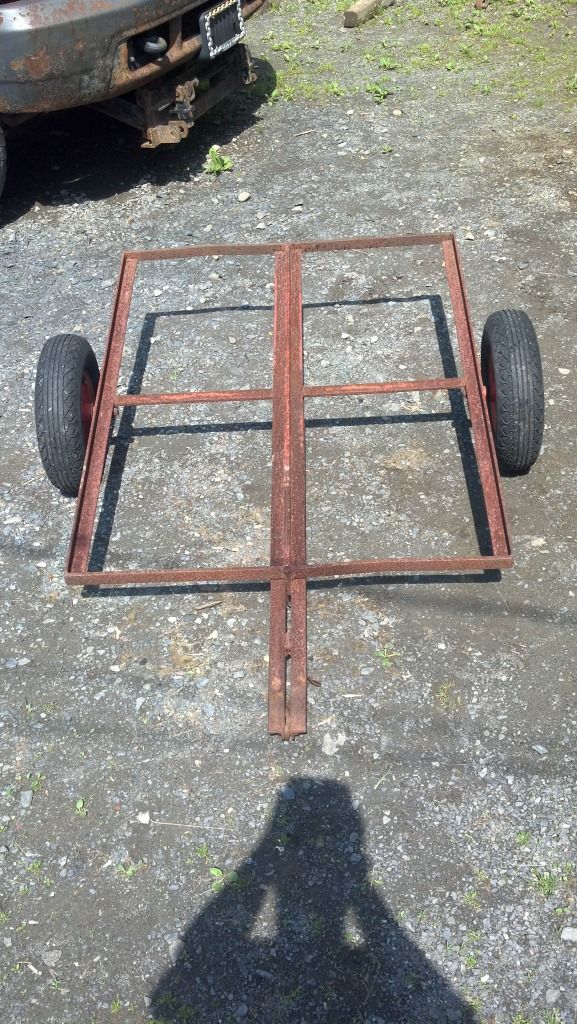 There is a bend in the front.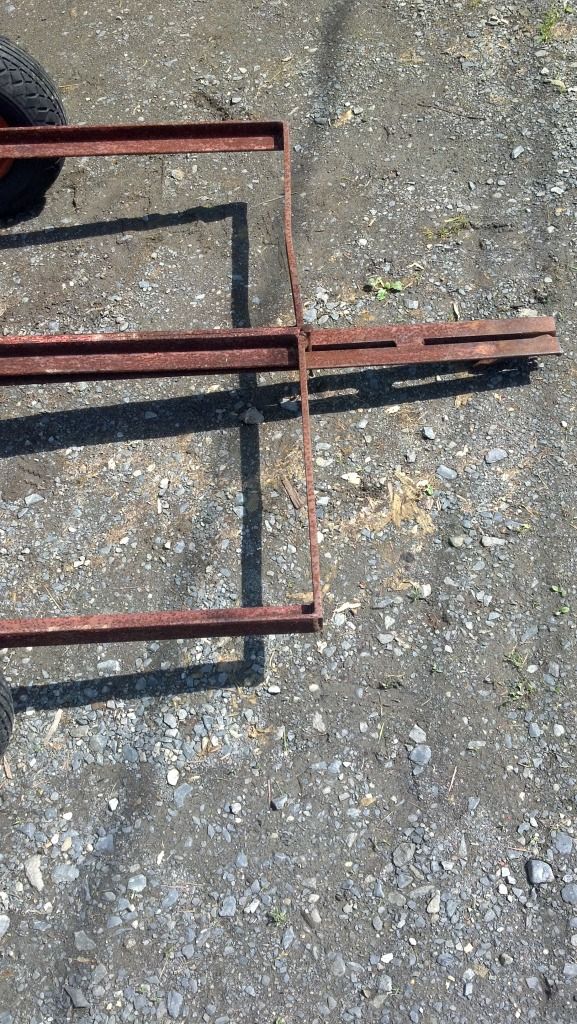 There is also a bend in the back, they should both straighten out pretty easily.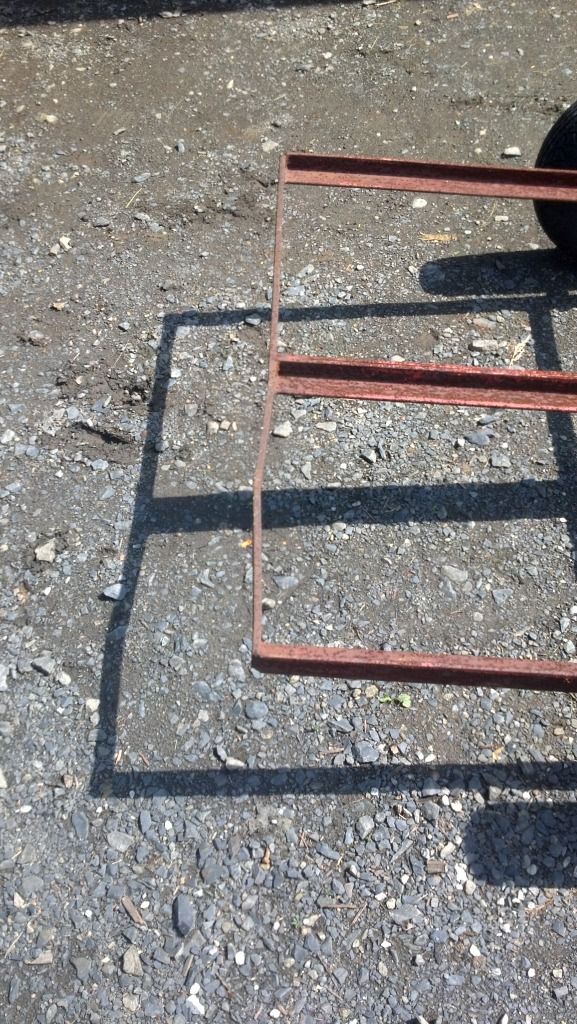 I knew this was a dump trailer, but I didn't know how it locked. It has a thread-less bolt welded to the bed frame and a nail going through it. I already replaced it with an R-pin. When I first took the nail out the tilt was a little stiff but it freed right up after moving it back in forth a few times.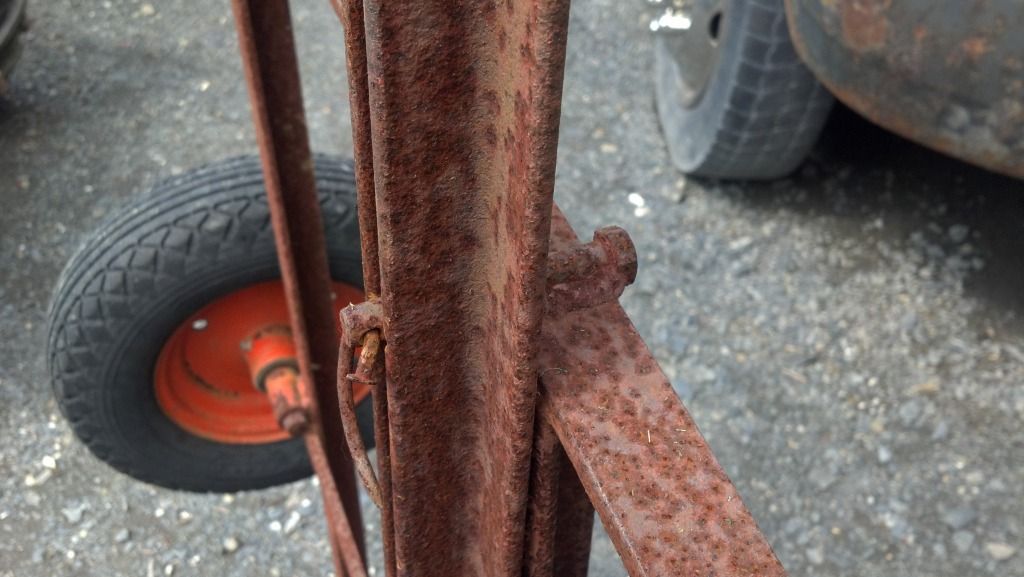 The hitch is a little strange. The twisted piece of flat stock moves up and down between the two pieces of angle iron. I dont know if its supposed to do that, or if the bolt going through it is supposed to squeeze the two pieces of angle iron together to hold it in place.
Here is a pic of the rot on the tires. When I looked at it last night, they didn't look that bad. Lol.
There is a funny story along with the delivery. The person who shipped it couldn't find out which house was mine. He stopped at my neighbors house, the delivery guy asked if he knew where the address was. My neighbor said he didn't know what house it was but it had to be a few houses up or down the road. The deliverer said he was supposed to drop off a yard trailer for some tractor. The neighbor told him "I can guarantee you is that house over there then." And pointed to my house. LOL! I am aware that the neighbors know what I do, but I didn't think it was that obvious!
Edited by Ryan313, July 07, 2012 - 07:48 PM.