I have this older rototiller. It reads "Garden Master" on it, but I doubt it's the same as the Garden Master garden tractors.
If anyone can help out, I'm looking for information on the reverse belt. What size is it and how does it make the tiller go backwards?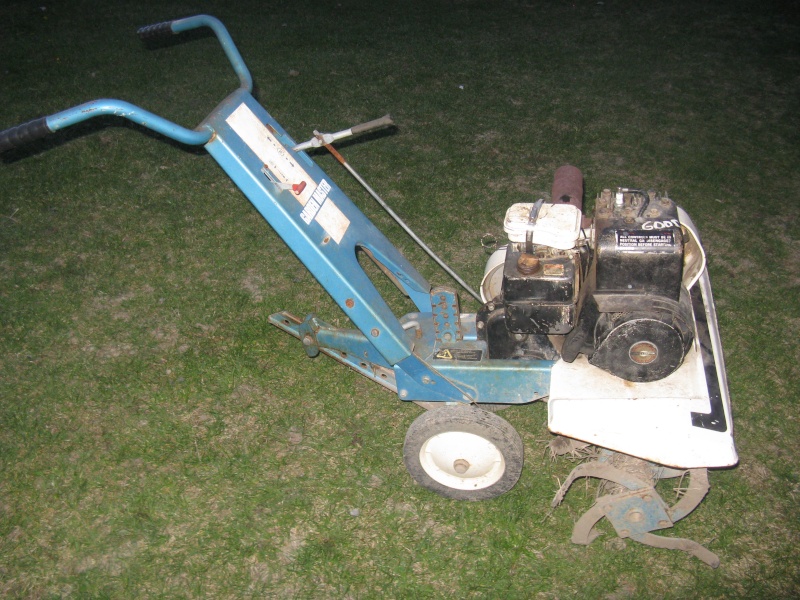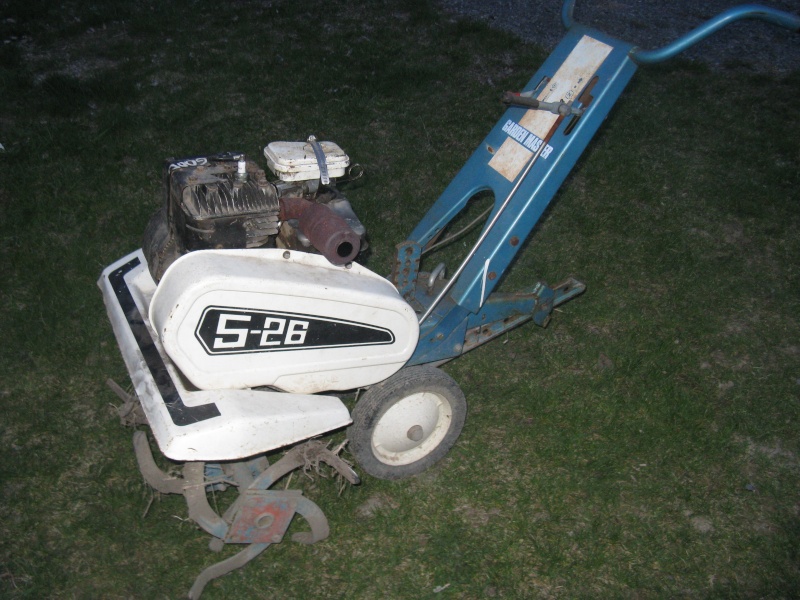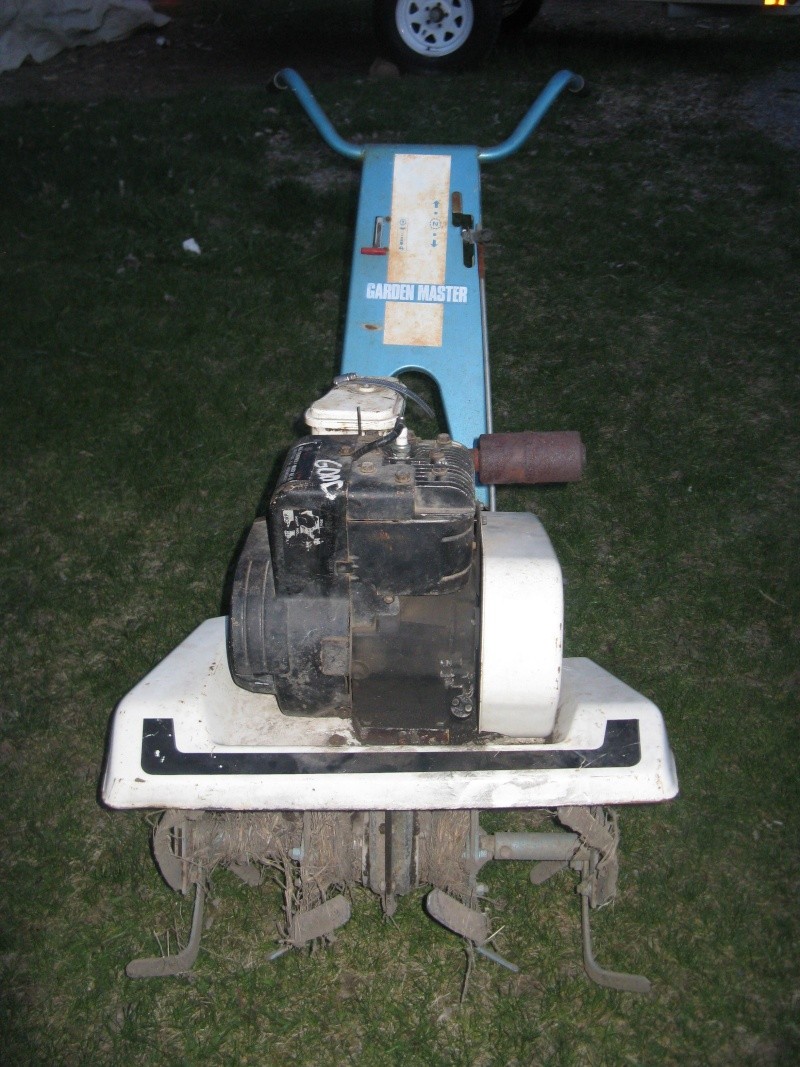 The "good" on the motor was put there before it went into an auction.
In the mean time, I need to figure out the motor. It isn't running right. I tried cleaning the carb and now it needs a new fuel tank gasket and fuel pump diaphragm. I filed and set the points gap to 0.020. It starts a lot better, but still wouldn't rev up.
Thanks,
Dwayne.