When I picked up the RotoHoe tiller I also picked up this little MTD Tiller.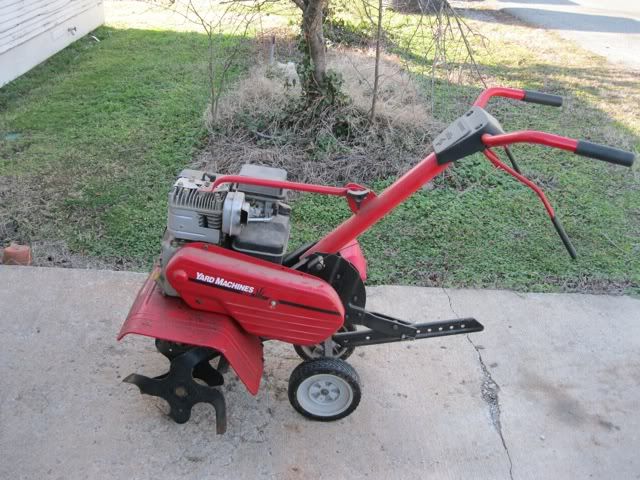 So I thought it would be easy to get started. Well I pulled it around to the garage and started working on it. The gas tank smells really bad, I pulled the carb and tank off.
The tank has about 1/8 inch of crap in the bottom, the throttle in the carb is stuck, and the intake port is cracked. Also it was about a pint low on oil. So I will have to spend more time and money than I had planned.