Well I picked it up today, and WOW it is MUCH better than I expected. It appears to have been well maintained.
Here it is being loaded.
8HP Tecumseh with electric start!!!
She didn't tell me that.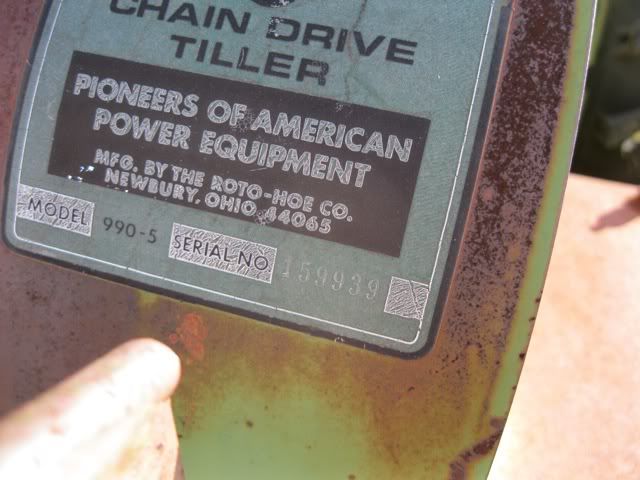 http://www.youtube.com/watch?v=4-bqXPTt7pM
OBP Episode 57 - The RotoHoe 990-5 Part 1 - YouTube
Here is the little Yard Machine Tiller.