As the second post to GTT I might as well show you what im into....
This tractor has been in the way all summer. Our main mower is dead and I needed to mow my yard one last time. I dug the deck out of the scrap pile. Back in the spring I tossed it seeing how its the wrong deck has several holes and is cracked all to hell. I was impressed with the 410 mowing 8" tall thick wet grass with no issues. I was highly impressed with this tractor last plow day as well. Amazing power for only being 10hp. Ive decided to tear into it this winter and do a few things. Im not looking to do a restore I just want to clean it up a bit and fix a few things.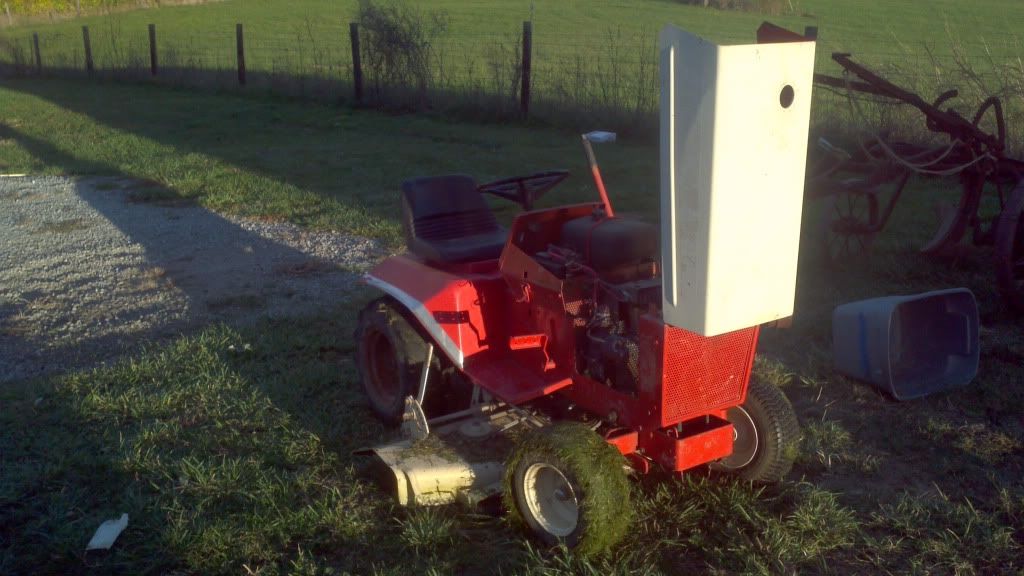 Ive torn it apart and am in teh process of putting it all together. The way I do these is to paint everything and put it all together. Once is back in one piece I spray one last coat of paint. After that drys Ill do all the electrical etc.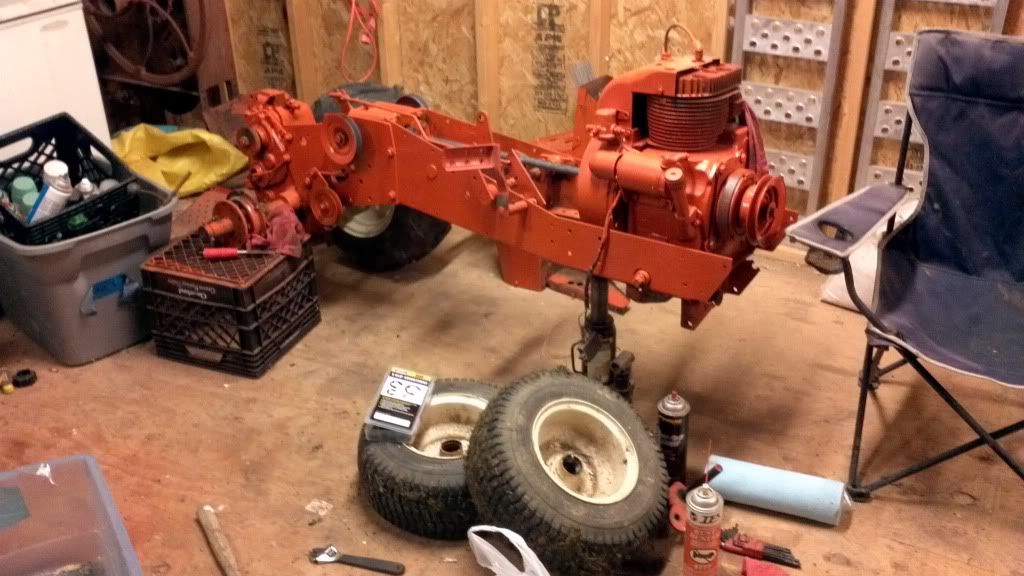 When i bought this The guy told me the front rims were off ebay. I figured id have to replace them. It was a pleasant surprise when i pulled them apart to find they had bearings. I will drill them to add grease fittings.
I screwed up and misread the parts diagram when i ordered to stuff i needed a few months ago. Turns out i need 2 bushings for the front axle pin. Ive reordered the stuff i need so hopefully all parts for reasymble will be here by next week.